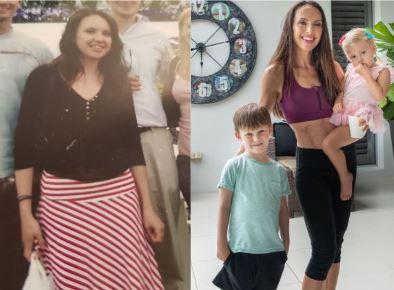 The Aussie Mum Behind This Breakthrough
The In Shape Mummy Health Shake is the brainchild of busy Melbourne born, now Gold Coast mum of 2, Lisa Bergsma.

After pregnancy Lisa struggled to lose her baby weight and found it so hard to cope with the sleepless nights, the round the clock feeding and the constant demands of motherhood. She could not find a solution so she started this company to help other busy mums in the same situation.
"I was constantly exhausted from my busy days and sleepless nights as a mother. I was a walking zombie with hardly any energy and I knew I needed to be healthy, especially as I was breastfeeding, but I just didn't have time."
So Lisa assembled a team of some of Australia's leading dietitians and nutritionists, who are also mums, to develop this amazing superfood health shake that is packed full of nutrients.
"I breastfeed both my son and daughter until they were 2 years old. I attribute not only my weight loss, but my breastfeeding success and my sanity to shakes."