8 Must Know Tips to Lose Baby Weight
How to Shed Body Fat & Boost Your Energy
1. Focus on Eating Healthy Food rather Cutting Calories
Focus on eating healthy foods rather than starving yourself if you want to lose weight and keep it off. You need healthy food and nutrients to give you energy and to support your milk supply if you're breastfeeding. 
Focus on Quality rather than Quantity.
Cut back on:
Sugary snacks
Fried food
Highly processed grains like white bread and white pasta
Soft drinks
Instead have:
Fruit and veggies
Raw, steamed and baked foods
Wholegrains like brown rice, quinoa and brown pasta
Drink plenty of water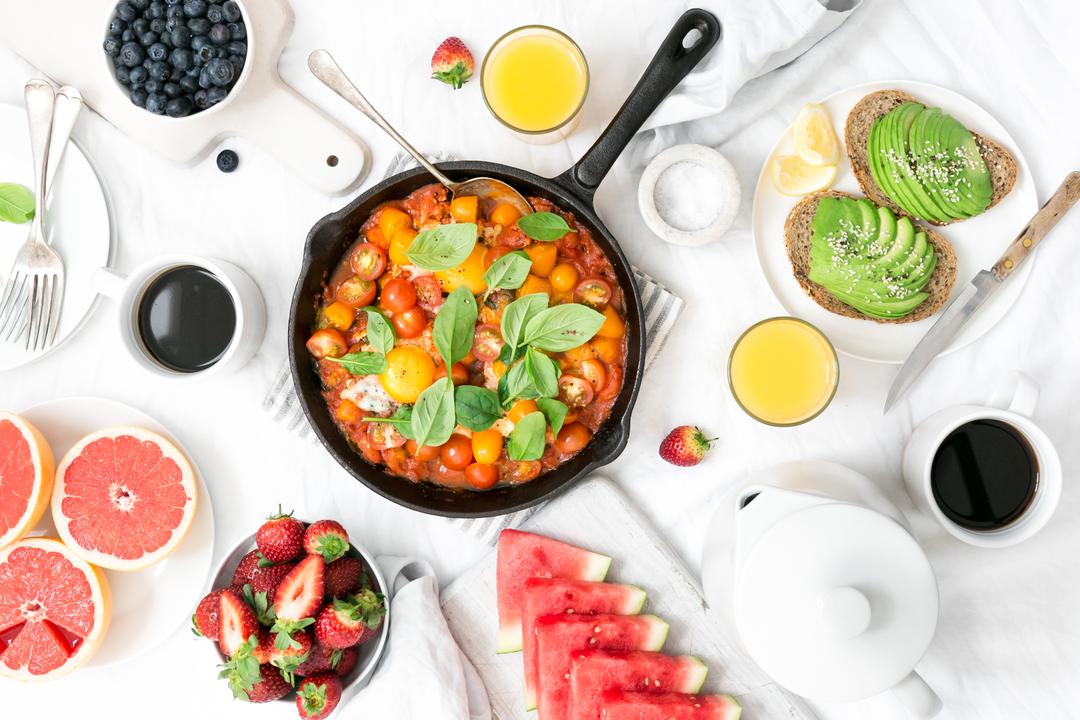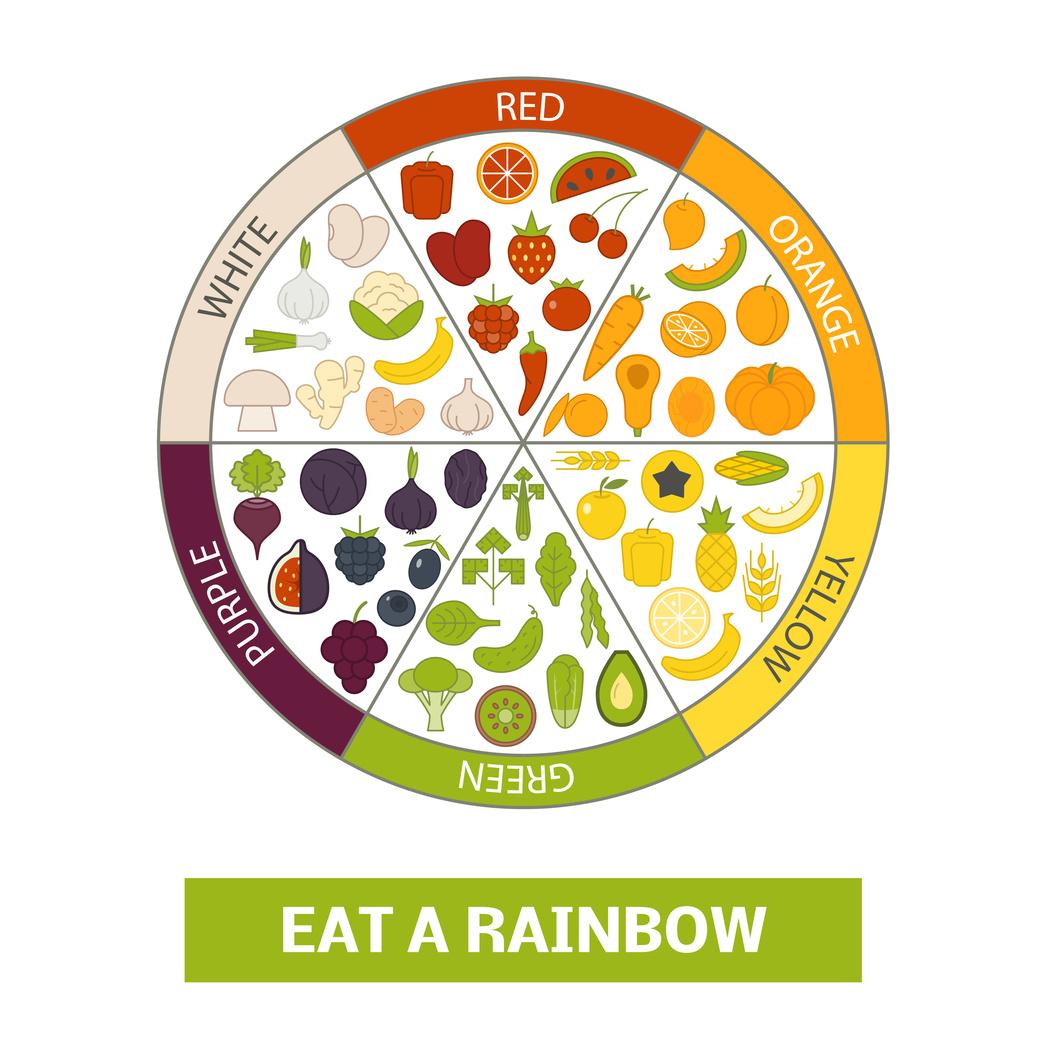 2. Eat More Nutrients to avoid Craving Junk Food
When you don't get enough nutrients your body sends "hungry messages" to your tummy urging you to eat more food when all you really need is more nutrients. 
When you eat healthy food that gives your body enough nutrients you will naturally crave less junk food.
Try to "eat a rainbow" every day. Eating the rainbow involves eating fruits and vegetables of different colours every day. Plants contain different pigments, or phytonutrients, which give them their colour. Different-coloured plants are linked to higher levels of specific nutrients and health benefits. For example orange helps immune function and healthy eyes. Purple helps memory and healthy aging.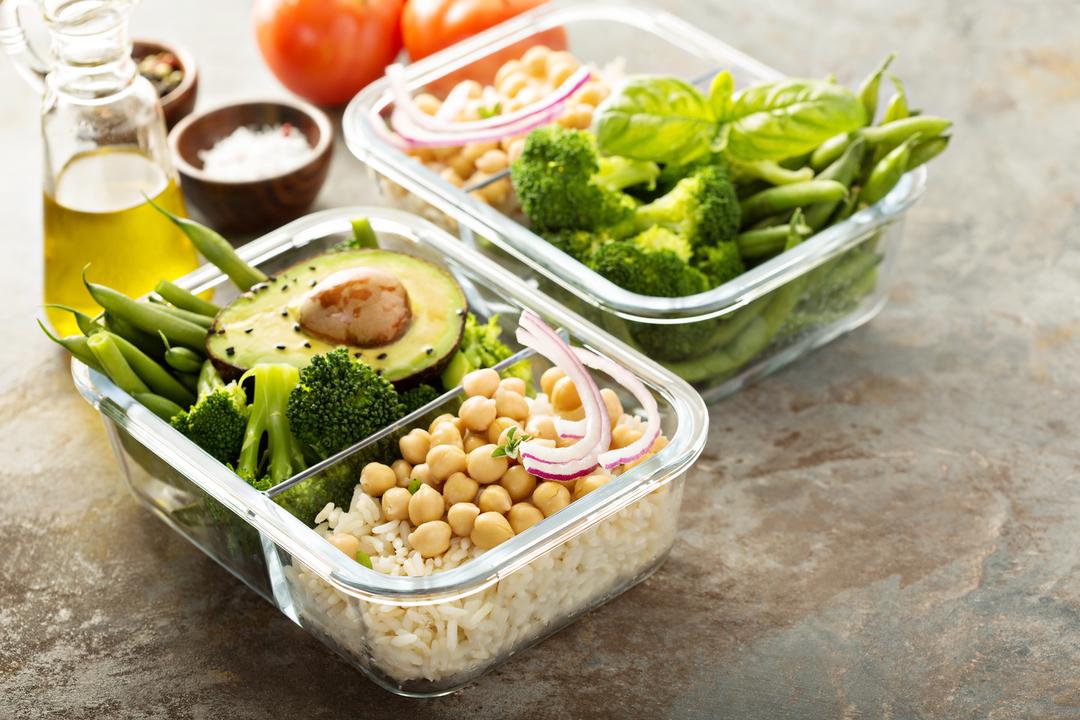 4. Eat smaller meals, more often
A Harvard Medical School report revealed eating smaller meals more often will prevent you from getting too hungry and overeating unhealthy foods.
Try not to skip meals. Skipping meals can make you more hungry later in the day which can lead to overeating anything in sight! It is easier to make healthy choices when you are not starving hungry.
Aim for breakfast, lunch, dinner plus a morning and an afternoon snack.

5. Keep Hydrated
Your body can actually mistake thirst for hunger, so make sure you drink enough to avoid overeating and weight gain. 
The Australian Government Department of Health recommends 2 litres (about 8 cups) of fluid each day for women.
When you're breastfeeding, you need to keep hydrated to replace the fluid lost in breast milk.
Carry around a water bottle with you throughout the day to sip on.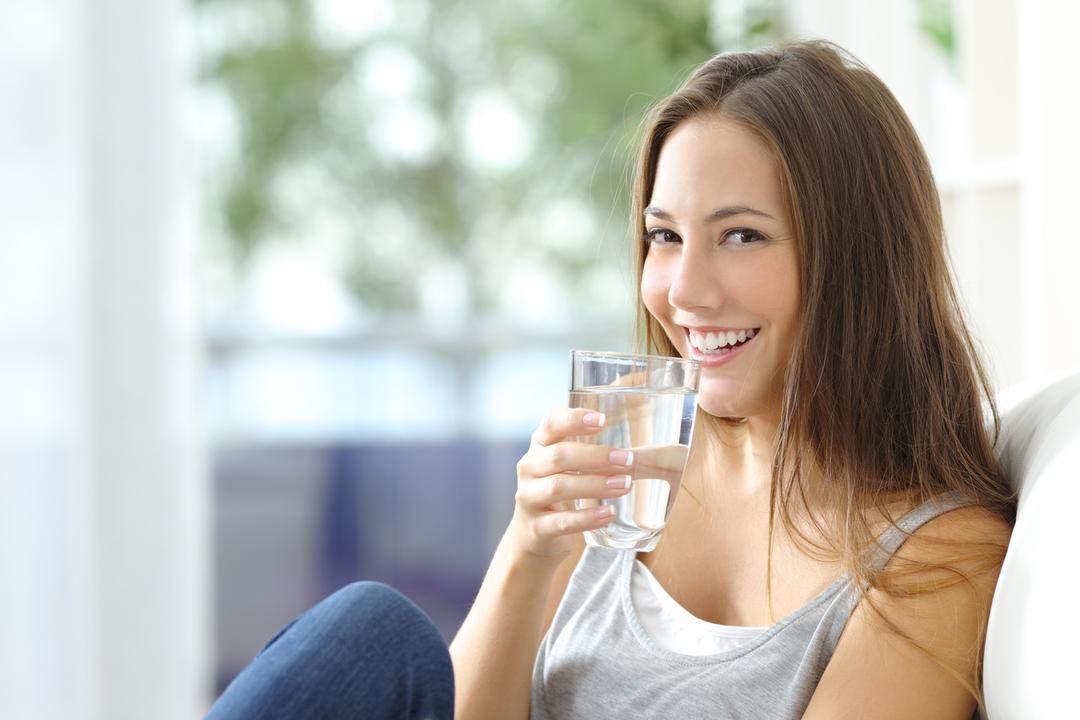 7. Move More
If you've just had a baby you need to avoid strenuous exercise. Walking is an effective and safe form of exercise for new mums. Walking burns calories and releases "happy hormones" in your brain. Meet a friend for a walk rather than a coffee - or do both! 
Look for ways you can move more throughout the day. Park further away from the supermarket or take the stairs rather than the lift.
When you move more it makes you feel good. And when you feel good it helps you to make healthy choices.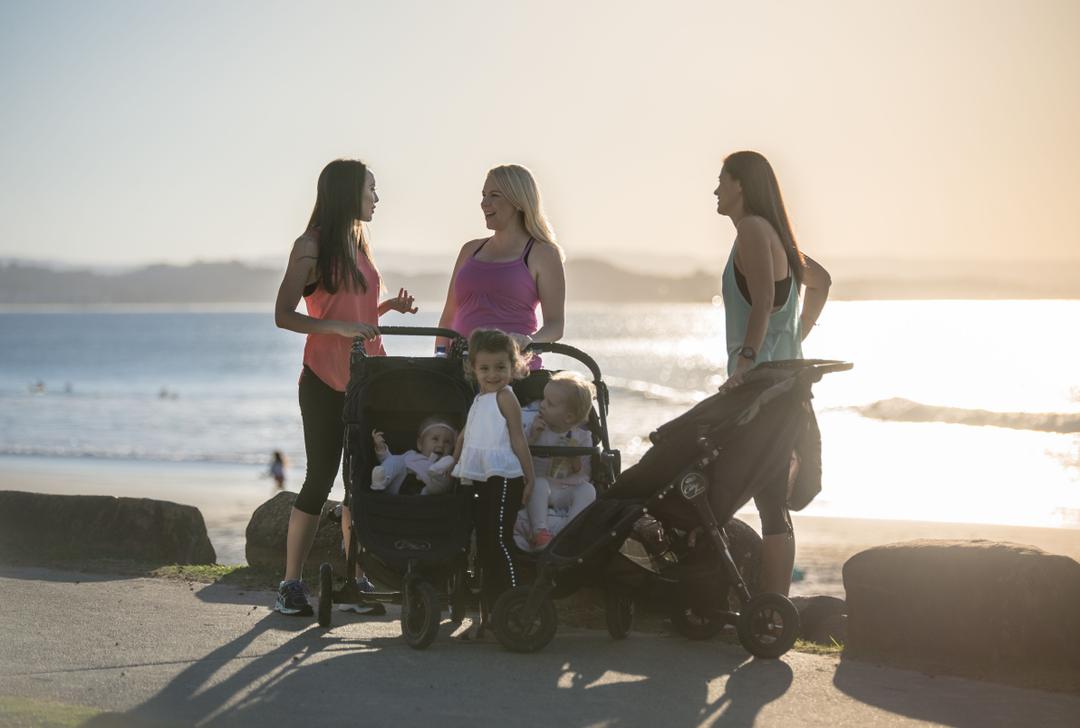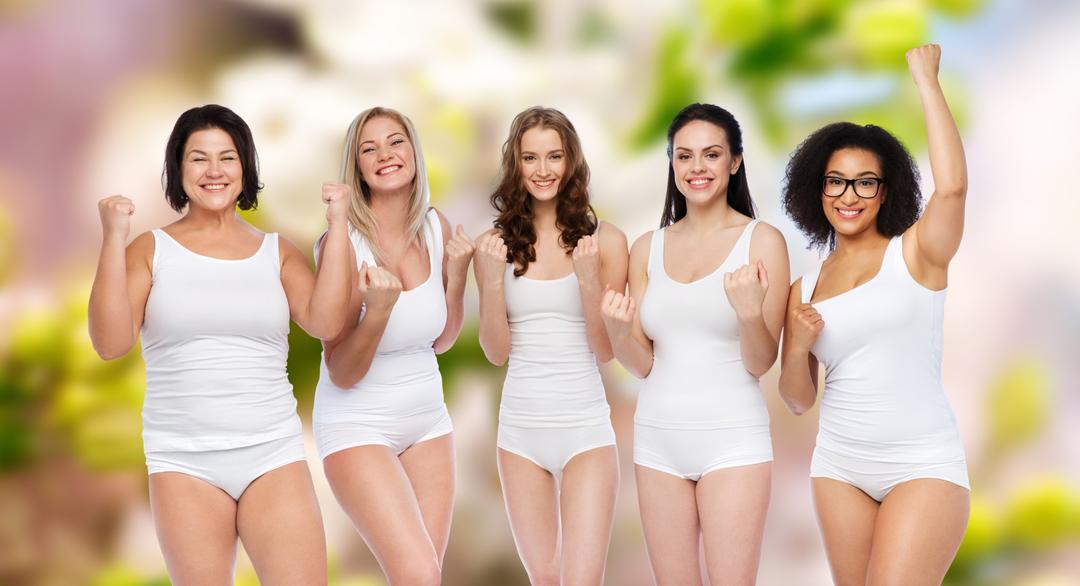 8. Consistency is Key
Consistency and building healthy habits is the key to your success.
We suggest to follow the 90/10 rule. Aim to be healthy for 90% of the time and you can indulge for 10%.
And don't worry if you slip up from time to time. The most important thing is that you get back on the wagon and keep going. No one ever succeeds by giving up! 
You can do this! When there is a will, there is a way! Success can be yours!
Do you need help to Get Results Faster? Check this out...
If you're like most Busy Mums you want to eat a Healthier Diet and to Exercise, but it's easier said than done when you're trying to cope with the constant demands of motherhood.
Sometimes even making a sandwich is in the too hard basket!
That's why Busy Aussie Mum of 2, Lisa Bergsma, and her team of Leading Dietitians and Nutritionists, created the In Shape Mummy Health Shake, The Ultimate Weight Loss Shake for Busy Mums.
The whole idea behind the In Shape Mummy Health Shake is to make Weight Loss Easy for Busy Mums, while Boosting Your Energy and Health.
You shouldn't have to be a slave in the kitchen when you're trying to lose weight and are already too busy with life.
The shake contains the nutrients of a Healthy and Slimming meal but takes less than 60 seconds to prepare. So it's perfect for when you don't have time to cook!
And it takes the guess work out of what to eat to Lose Weight and be Healthy.
✓ The In Shape Mummy Health Shakes help us lose weight through a special balance of Organic Brown Rice and Pea Protein and fibre which makes us feel full for longer.

✓ Together with a potent mix of 25 Vitamins and Minerals plus Superfoods they make us feel more energy that lasts longer.
✓ When you don't get enough nutrients your body sends "hungry messages" to your tummy urging you to eat more food when all you really need is more nutrients. So, our shake will give you the nutrients you need to keep your hunger at bay to lose weight.
✓ Replace unhealthy food with this Delicious Superfood Meal Replacement Shake and you will Lose Weight.
✓ Having the convenience of our Quick, Easy and Healthy Shake will stop you reaching for sugary and fatty food in moments of weakness.
The In Shape Mummy Health Shake is scientifically formulated to help Breastfeeding Mums get the vitamins, minerals, dietary fibre and easy to digest protein they need for a Healthy Weight, to Sustain Energy levels and Support their Milk Supply, along side a balanced diet.

Julie Masci, Dietitian HBlthSc, APD, AN - In Shape Mummy Scientific Advisory Panel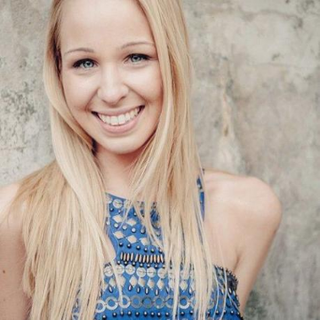 Did you know there are 2 types of In Shape Mummy Health Shakes?
We want to help mums of all stages of life look and feel their best. 

That's why we have two options to help you get the best  results. One to support breastfeeding mums and the other to support mums who are not breastfeeding. 

Mums are RAVING about the In Shape Mummy Health Shake...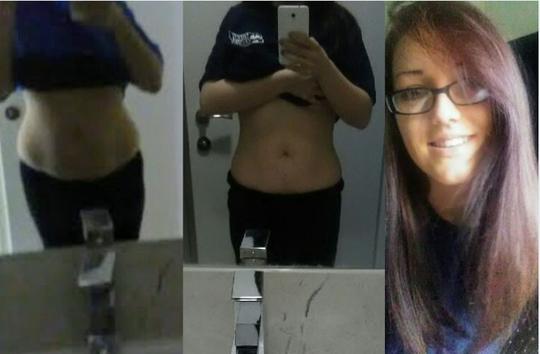 ★ ★ ★ ★ ★ 

"I'm loving it so far.. I'm already down from in weight and I feel great :)  Not exaggerating when I say this is the best purchase I ever made .. can't wait to get to my first mini goal of 65kgs then set my new goal of 60kgs :) .. so far it's been life changing, thank you so much!! It has literally boosted my milk supply. I used to pump 160mls and now I average 240mls .. I've never been able to get that."
- Tania, Vic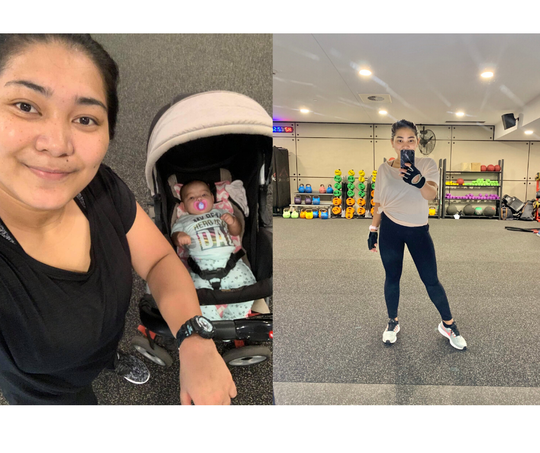 ★ ★ ★ ★ ★ 

"I am so grateful for all the people behind the In Shape Mummy Health Shake. It has helped me lose my post-pregnancy weight in a healthy way and very helpful during days where I had to wake up early for school drop offs and going to work. I've lost 15 kgs and I couldn't be any happier. I've regained my energy and have lots of time to play with my 2 kids. It's breastfeeding-friendly which is even better for me because the nutrients this Healthy Shake has is good for my little one. I feel great and motivated to work out even more when I saw my results. I'm so in love with this Healthy Shake!!! Thanks to Lisa and the rest of their team. ♥️"
- Maureen, WA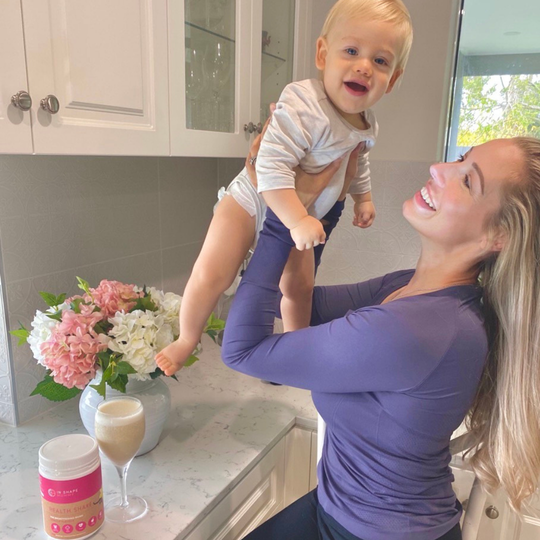 ★ ★ ★ ★ ★ 

"I discovered In Shape Mummy Health Shakes not long after my second baby was born. He has an intolerance to dairy so I was looking to find something that was safe for breastfeeding, and also vegan friendly. I have recently started a detox program with the help of a naturopath. She was so impressed with the ingredients that she has encouraged me to continue having it! In Shape Mummy has not only helped me lose the 26 kgs I put on in pregnancy, but it's helped me nourish my body when I've been time poor and sleep deprived. It's the only shake that I actually enjoy the taste of! My breakfast everyday includes ice, almond milk, water, a banana and my In Shape Mummy (my current fave is the caramel fudge!). At 11 months postpartum I feel great! And my breastfeeding journey is still going strong - my milk is in perfect supply for what Bub needs. I cannot recommend In Shape Mummy Health Shakes more highly!" 
- Melanie, Vic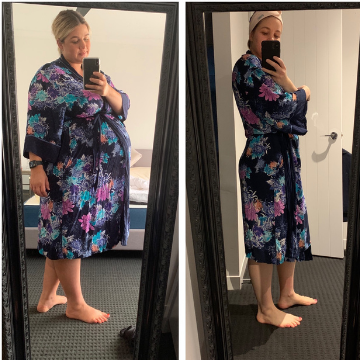 ★ ★ ★ ★ ★ 

"I've lost 35 kgs thanks to the In Shape Mummy Health Shakes. 110 kgs to 75 kgs! Juggling two little boys under 2 years old doesn't leave much time for healthy choices for Mummy and the In Shape Mummy Health Shake is such an easy solution to get all the goodness I need to keep going! My older son is 20 months and I didn't get the chance to lose the weight gained whilst carrying him before I was pregnant again with baby #2. I easily gained 40kgs across the two pregnancies and no thanks to terrible pelvic pain in pregnancy #2 wasn't able to keep active. Now that my second son is here and the pelvic pain has gone I have stuck to replacing breakfast with my shake and walking every morning for the duration of the morning sleep. Some days I will do a second shorter walk during his nap. I'm still able to enjoy yummy healthy foods and definitely do not feel like I'm going without. I no longer crave sugary foods as the shake sets me up for the day with its magical satisfying ingredients! The shake has become even more of a must since returning to work! If I thought I was busy before, life just got a whole lot busier! Now that I've lost the weight, I have more energy, zero aches and pains and have a better mood. I tell all my friends about In Shape Mummy because easy weight loss doesn't need to be a secret! Xx"
- Carly, Vic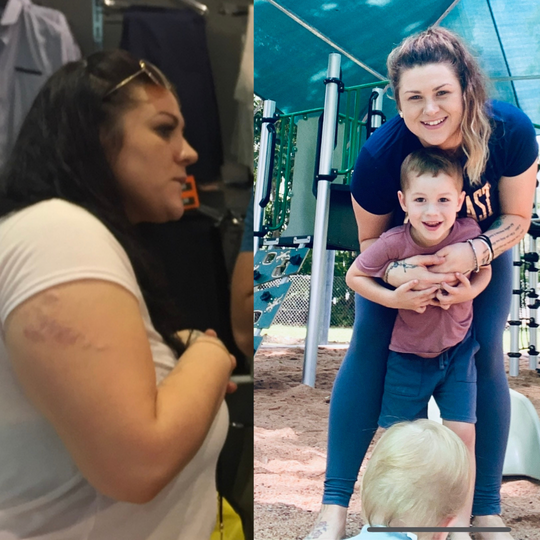 ★ ★ ★ ★ ★ 

"I have lost over 30kg with In Shape Mummy Health Shakes, exercise and a complete diet change. ⁠⁠ I started at size 22 and am a loose size 12 at the moment… and nearly a 10! ⁠I feel so much better! With my injuries in my spine, pelvis and knee my weight loss has been the best thing for my pain. ⁠
7-8 months ago I couldn't have even imagined I could drop this much weight! The change in my life has been insane! ⁠ My advice to other mums is "stick with it and don't give up!" ⁠ Thanks so very much for your In Shape Mummy Health Shakes. They are the best thing for mums on the go and while breastfeeding as well. Words can not express how grateful I am with my weight loss. I couldn't of started this without your shakes. My life is forever changed." ⁠

- Jess, NT