10 Top Tips to Lose Weight

All of our customers have their own personal weight loss goals that are specific to each individual. Whether you want to lose 7 or 70 kilograms, weight loss goal can feel daunting.
It's easy to get overwhelmed by your long term goals so the key is to take one day at a time.
Here are 10 tips to help you achieve your goal.
1. Don't focus on your weight loss goal
Instead, take small and achievable actions like:
• Parking further away from the supermarket so you get an extra 5 minutes of walking
• Bake chips in the oven rather than fry them. Or if you're out replace a side order of chips with steamed vegetables
• Have an In Shape Mummy Chocolate Brownie Shake when you would normally have a brownie. Or make healthy protein balls
2. Don't regret the past or live in the future
It's impossible to live in the future and it's impossible to live in the past. Regretting past actions will only waste your time. Planning for the future is worthwhile but without taking action planning is of little help. We only have the present moment. Try to live in the now.
3. Don't be overwhelmed by your cravings
If you have cravings for particular foods, just tackle each craving one at a time. For instance, if chocolate is your weakness, try substituting a healthier snack when you get a craving for chocolate. For example the In Shape Mummy Chocolate Brownie Shake or our Salted Caramel or Lemon Coconut Protein Cookies.
4. Get snack ready
Between meals, enjoy healthy snacks like fruit, pre-chopped veggie sticks with hummus, boiled eggs or nuts. This will help prevent you from getting too hungry at meal times and over eating. You're likely busier than ever before, so having ready-to-grab, healthy snacks and meals on hand can be a lifesaver. You can make protein balls with your In Shape Mummy Health Shake mix. Click here for the recipe.
5. Stay hydrated
Dehydration can lead to feelings of hunger as your body can mistake thirst for hunger.  When you're breastfeeding aim for at least 9 glasses of water per day. You need more water to replace the fluid lost in breast milk. When you are not breastfeeding aim for at least 8 glasses of water.
6. Pay Attention To Protein
Protein helps you to stay fuller for longer and provides you with a sustained source of energy throughout the day. It will assist in producing a healthy milk supply and reducing sugar cravings. Great sources of protein include:
Chicken, lean beef and fish
Eggs
Yoghurt, kefir and cheese
Nuts
Beans
Tofu
7. Go for a daily walk
You don't need gruelling boot camp exercise to lose weight. Walking burns calories and releases endorphins, the "feel good" chemicals to elevate your mood. Aim for 30  to 45 minutes per day. If that is too much, start where you can and work your way up. You can split your walk into lots of 10 minutes. It doesn't have to be 30 minutes all at once.
8. Don't stress about the big picture
Take it one day at a time.
9. Don't think of healthy eating as something you 'should' do
We are much less likely to do things if we think of them as things that we should do. We are much more likely to do things that are aligned with how we identify ourselves.
Think of yourself as a healthy eater. If you define yourself as a healthy eater, then eating healthy is in line with your mental image of yourself. Then, each time that you eat healthy foods, you reinforce that mental image of yourself as a healthy eater and you make the thought truer and truer.
10. Don't take your health for granted
Studies have shown that gratitude can help improve your mental strength, self-esteem, sleep and psychological health. All of these benefits enrich the quality of your life and make losing weight easier.
Make expressing gratitude a habit you routinely engage in to improve your life and to help you lose weight. Whether you make a habit of mentally reviewing the things you're grateful for, or if you keep a gratitude journal, take a few minutes every day to think about the things you are grateful for.
In Conclusion
Regardless of how big your weight loss goals are, concentrate on what you can do today to move yourself towards your goal. Don't stress about your destination, just take one step at a time and enjoy the journey!

Fast Track Your Results with our Quick & Easy Superfoods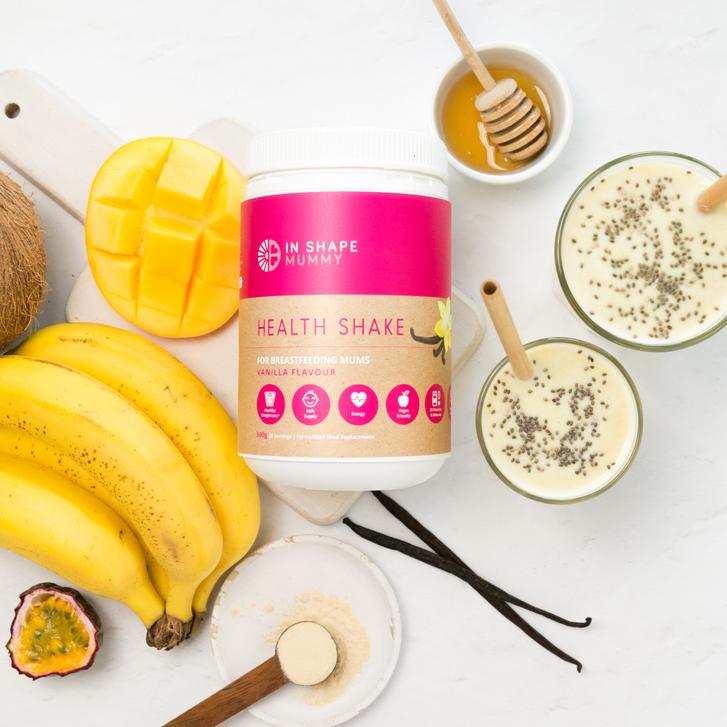 In Shape Mummy Health Shake
For Breastfeeding Mums
The Ultimate Superfood Meal Replacement Shake for Weight Loss & Milk Supply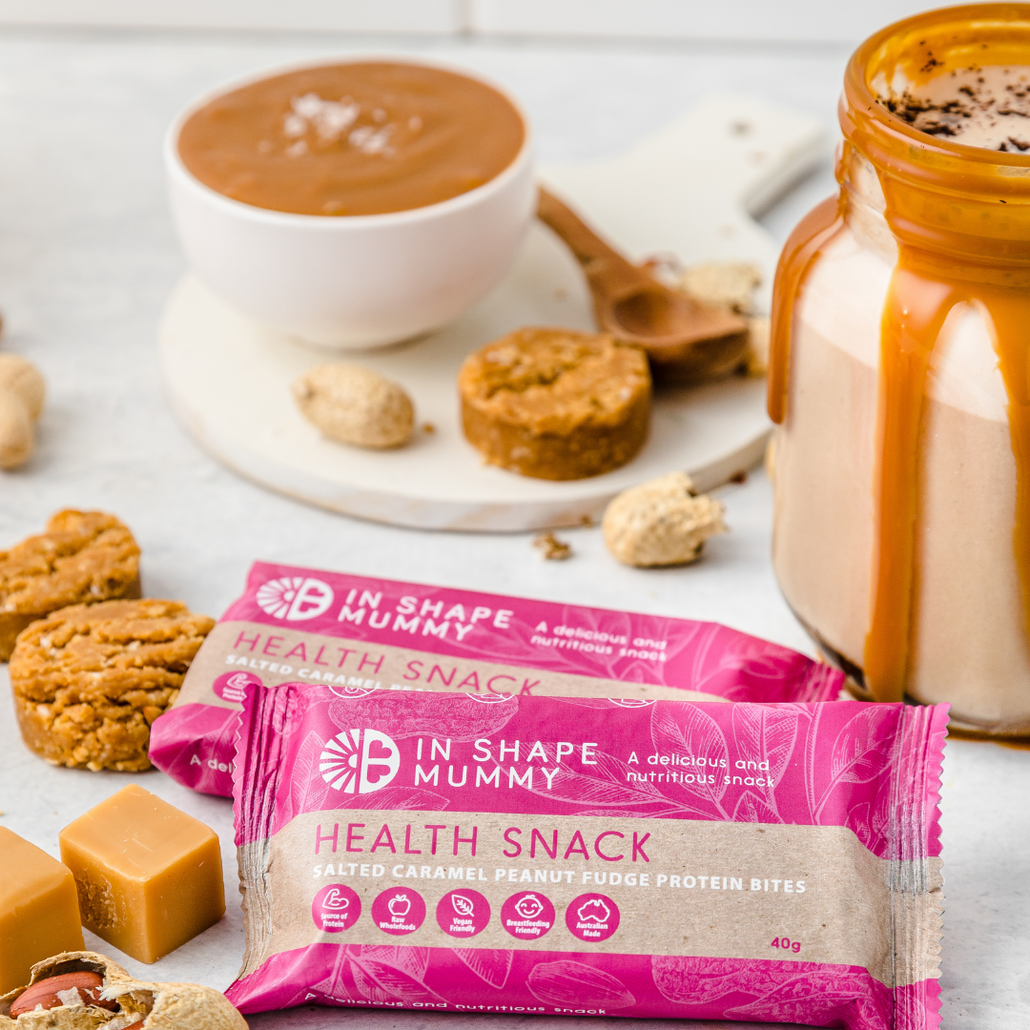 In Shape Mummy Health Snacks
Salted Caramel Peanut Fudge Protein Bites
Delicious & Nutritious
Snacks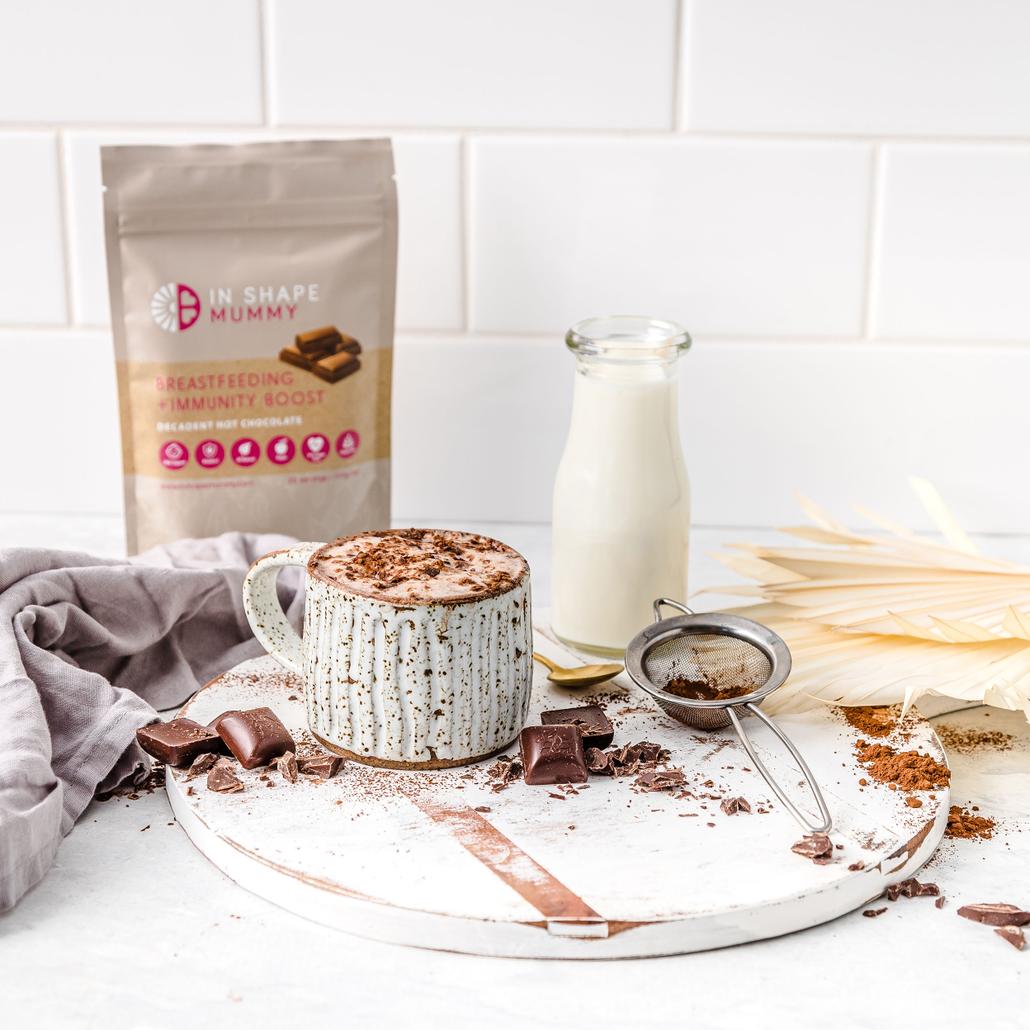 In Shape Mummy Hot Drinks

Hot Chocolate, Chai Latte & Tea
A delicious way to
Boost Your Milk Supply
Did you know there are 2 types of In Shape Mummy Health Shakes?
We want to help mums of all stages of life look and feel their best. 

That's why we have two options to help you get the best  results. One to support breastfeeding mums and the other to support mums who are not breastfeeding.