Avocado and Roasted Tomatoes

Here's a quick, easy and healthy meal or snack. This is one of the recipes from our FREE 12-Week Health & Weight Loss Program.

Serves: 2
Calories: 390
Prep: 10 minutes
Ingredients
8 cherry tomatoes
2 & 1/2 tsp extra virgin olive oil
2 & 1/2 tbsp chopped fresh basil
2/3 juiced lemon
1 avocado (medium)
4 large slice sourdough bread
1 & 1/4 cup rocket
Method
You can roast the tomatoes or just chop them up to serve raw if you're in a rush. If roasting, preheat the oven to 150 degrees.
Halve and place the tomatoes cut-side up on a baking tray, season and drizzle with a little oil. Roast until they are softened, but not browned.
Chop the basil and add half the lemon juice with a pinch of sea salt. Mix with the tomatoes.
Halve the avocado and mash together with the rest of the lemon juice.
Toast the bread and spread the avocado, rocket, and top with the tomato mixture and drizzle with oil.
Express Option:
Are you short on time?
Simply slice the tomatoes and avocado and add to a slice of toast, with a squeeze of lemon.
Fast Track Your Results with our Delicious & Nutritious Superfoods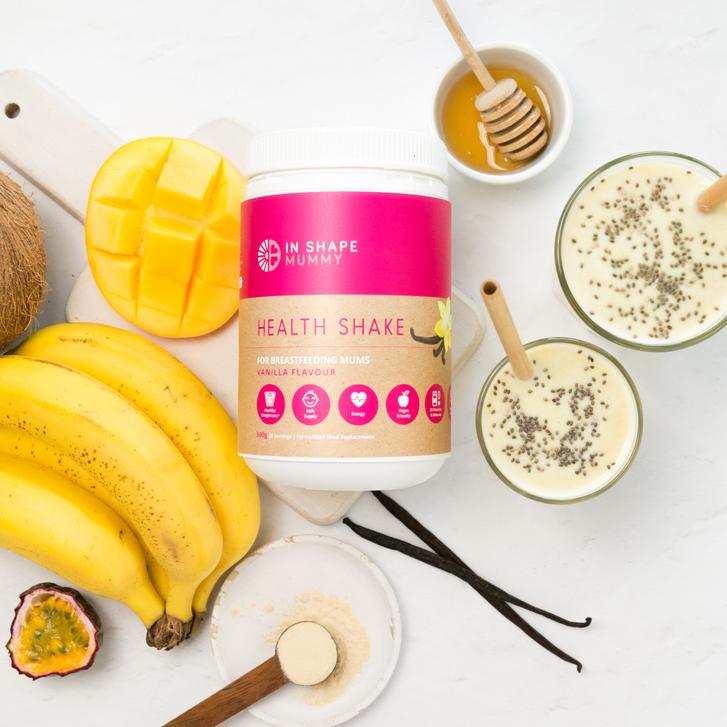 In Shape Mummy Health Shake
For Breastfeeding Mums
The Ultimate Superfood Meal Replacement Shake for Weight Loss & Milk Supply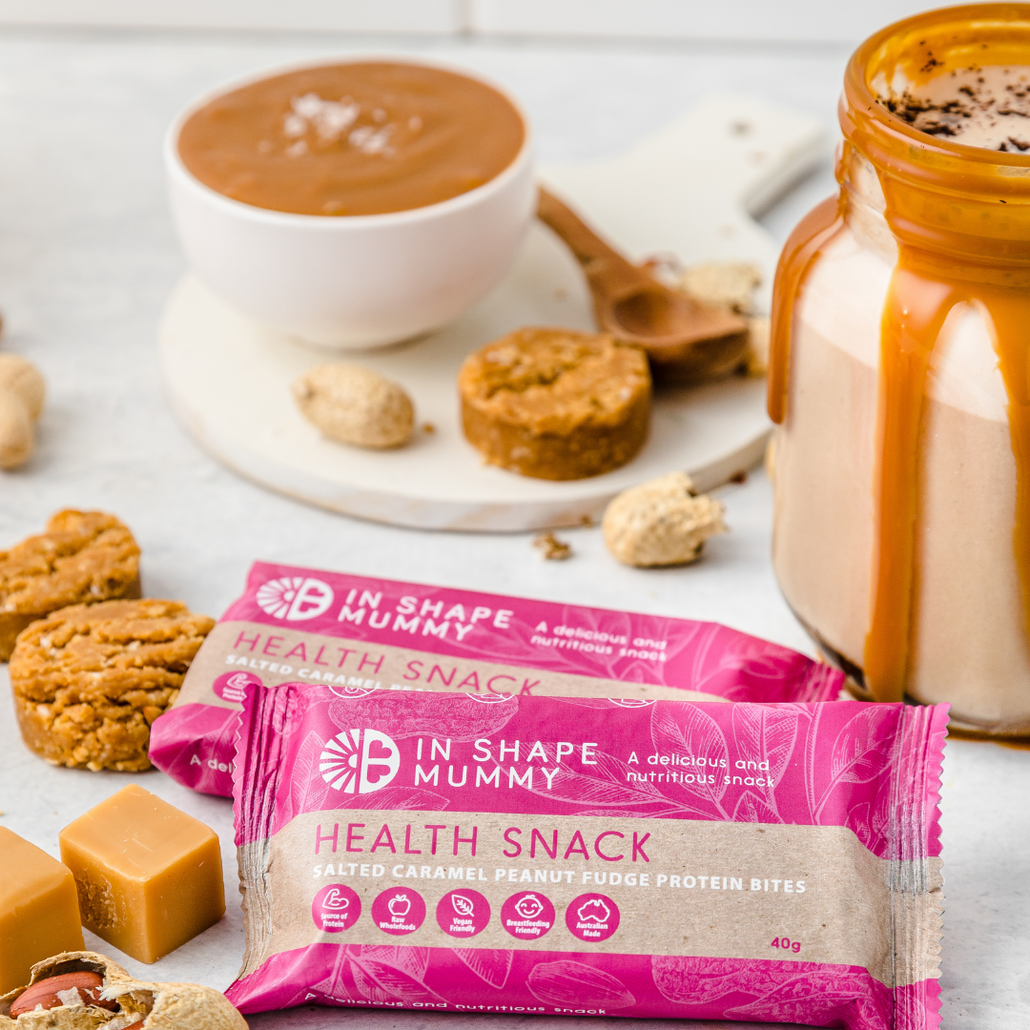 In Shape Mummy Health Snacks
Salted Caramel Peanut Fudge Protein Bites
Delicious & Nutritious
Snacks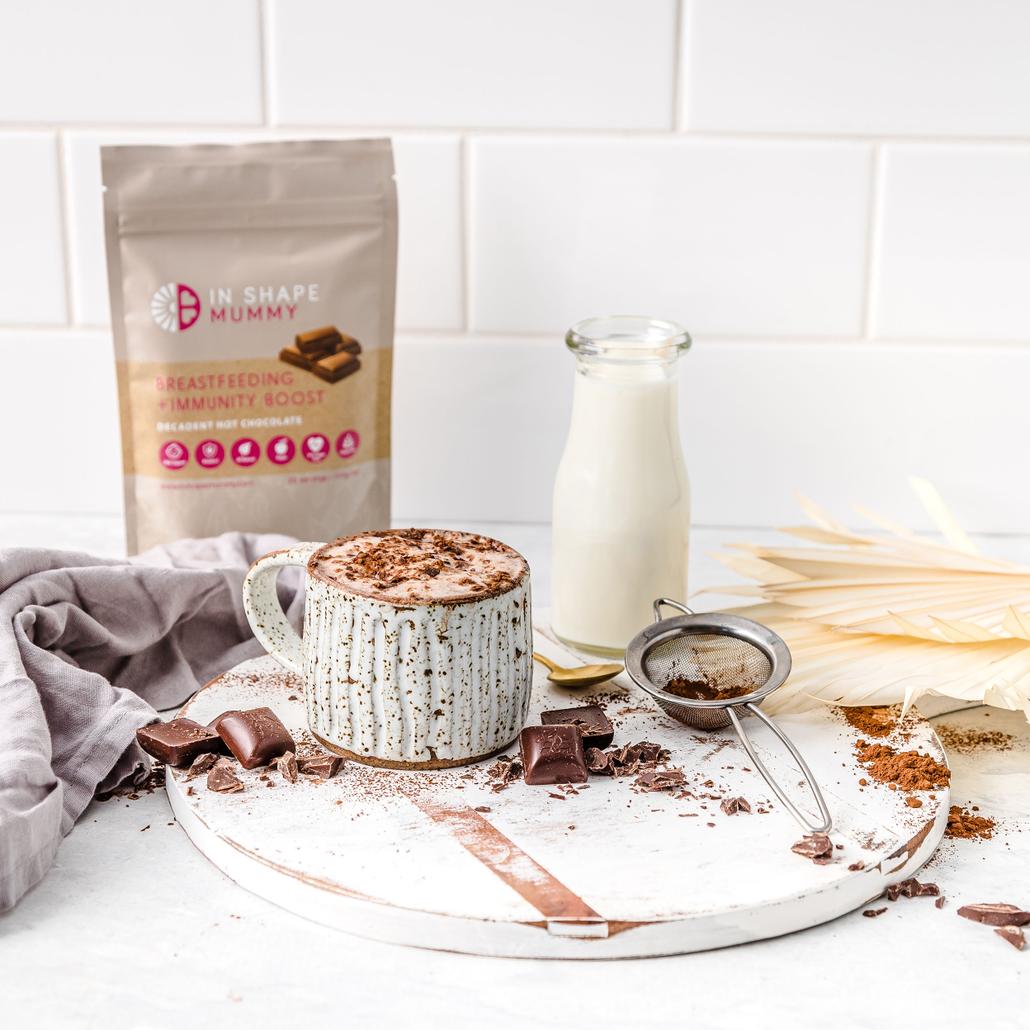 In Shape Mummy Hot Drinks

Hot Chocolate, Chai Latte & Tea
A delicious way to
Boost Your Milk Supply
Did you know there are 2 types of In Shape Mummy Health Shakes?
We want to help mums of all stages of life look and feel their best. 

That's why we have two options to help you get the best  results. One to support breastfeeding mums and the other to support mums who are not breastfeeding.