What is Baby Led Weaning and When Do You Start?
Baby-led weaning (BLW) is a feeding approach that involves introducing your baby to solids by offering them finger foods and encouraging them to self-feed. In Baby-led weaning, we avoid purees and spoon-feeding methods entirely. Baby-led weaning is quickly gaining popularity amongst parents because the feeding approach is associated with reduced pickiness and improved fine motor skills.
Dinner times definitely look a little different with BLW. They can be a bit messier! Mum and Dad's hands are more freed up, and there's not an incoming spoon plane in sight. 
Baby-led weaning can be daunting for parents. Especially if you've previously been recommended to feed your baby with  smooth, lump-free purees. But research shows that baby-led weaning is associated with improved chewing capabilities and better eating habits later in life. Remember, the best decision for you and your baby is the one that works for you both. Do what works for you. 
When to Start Baby-Led Weaning
The World Health Organisation recommends that mothers exclusively breastfeed until six months of age. Beyond six months, they recommended that mothers continue breastfeeding for at least two years, supplementing your breastmilk by feeding your baby a wide range of nutritious foods. 

A couple things indicate your baby is ready to start eating solids. The first is that they can sit upright in a highchair and support their head. , The second is that they can move their jaw up and down (like a chewing motion). Generally, babies can perform these tasks by 6-months of age. And this age is the World Health Organisation recommends to start introducing solid food. 
Keep in mind that breastmilk or formula is still your baby's number one source of nutrition. And at six months, they should still be having four-six milk/formula feeds per day, in addition to the baby led weening sessions with solid food. 
The Do's and Don'ts of Baby-Led Weaning
Size and shape: The most crucial thing for baby-led weaning is size and texture. The size of foods should be like the size and shape of your finger. And the texture should be soft enough to squish it with your fingers. 
Keep watch: Even though your baby is essentially feeding themself, you should always sit with them and never leave them unattended. In fact, if you can eat your food at the same time, it's an excellent way for your little one to observe how you pick up, hold, chew and swallow your food. 
Don't be too strict: If you've made a soup or porridge and bubs isn't ready to use a spoon yet, it's okay to spoon-feed them yourself. Just because you want to give baby-led weaning a go, it doesn't mean you can't be flexible. You may find that if your little one is tired or sick, they will want to be spoon-fed, it's okay to follow their lead. 

Embrace the mess: Baby-led weaning is about allowing your little one to explore food and become comfortable with different textures, colours, and smells. This might mean they want to rub scrambled eggs through their hair or smear Bolognese sauce on their clothes. This is all part of the process and contributes to the benefits of baby-led weaning. 
Showing our little ones that food is something to enjoy and investigate, rather than be afraid of, will help set them up with healthy eating habits. If the mess is getting to you, try using a bib or smock to keep your little one cleanish. And pop a matt or towel under their highchair to catch some of the food that drops.
The Best Baby-Led Weaning Foods to Start With
Foods that are easy to pick up, like a steamed broccoli floret, are a great place to start. Foods like avocado and banana are fantastic as they're soft, but they can be slippery. Try cutting them into slices and rolling them in a little desiccated coconut; this will allow for a better grip. Some great foods to start with are:
Avocado 
Banana
Baked sliced apple or pear 
Pasta
Steamed vegetables 
Roasted vegetables (make sure they're soft enough you can squish them with your finger)
Flaked salmon 
Poached, shredded meat 
Choking Hazards
Some foods are associated with an increased risk of choking due to their size and shape. It's best to avoid these foods altogether initially. Foods to avoid include:
Grapes 
Cherry tomatoes
Sausages and hot dogs
Popcorn 
Nuts 
Marshmallows 
Raw foods like apples, carrots, celery, and broccoli stems 
It's best to avoid marshmallows, nuts, and popcorn until at least age five. 
The Benefits of Baby Led Weaning
Improved Fine Motor Skills
Fine motor skills are essential when it comes to eating and drinking. Whether you're peeling a banana, picking up a spoon, or guiding a straw into your mouth. These skills are second nature to us now, but we too had to learn them when we were babies. The baby-lead weaning method of feeding means babies can practise and master these skills months earlier than spoon-fed babies. 
Reduced risk of childhood obesity
Baby-led weaning gives your baby more choice when eating. When we spoon-feed, the parent controls how much food goes on the spoon, how quickly we offer spoonsful, and when we decide to stop offering. Baby-led weaning gives all those choices to your baby.
A recent study found that babies who followed the baby-led weaning approach were more in touch with their hunger at 18-24 months and were better able to recognise when they had had enough food. The study also found that babies were less responsive to food, which means they're more likely only to eat when they're hungry rather than just for the sake of it. 
Higher Acceptance of Foods and Textures 
Babies who are spoon-fed are only introduced to one texture for months. Babies who are exposed to baby-led weaning experience numerous textures right from their first exposure to food. Early exposure is associated with higher acceptance. One recent study showed that there's a reduced fussiness and pickiness in BLW babies compared to those who were spoon-fed.  
Key Takeaways
     

Wait until your little one is six-months of age before offering solids

     

Educate yourself on the shape and texture of each food before you offer it

     

Be aware of choking hazards and provide a list of foods to avoid to anyone who is looking after your child

     

Remind yourself of the benefits associated with BLW and try to not worry about the mess!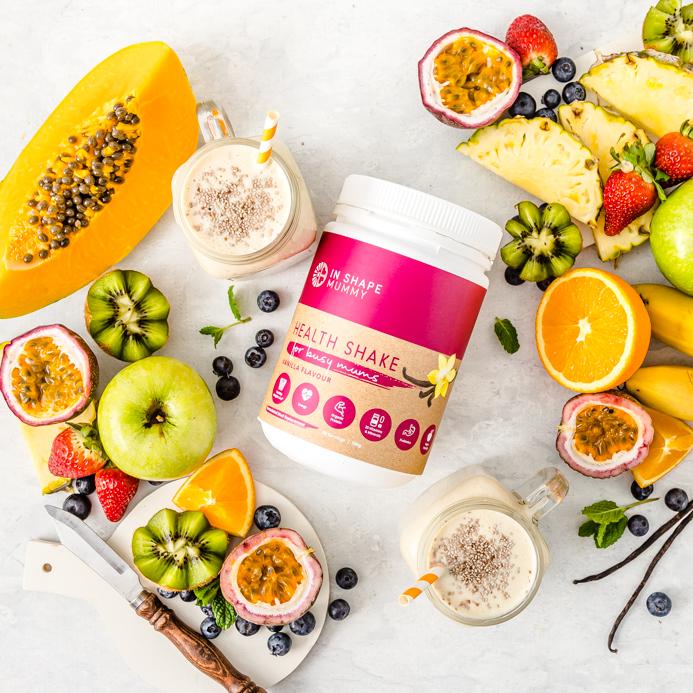 Which In Shape Mummy Health Shake is best for Weaning?
Did you know we have 2 types of In Shape Mummy Health Shakes? One is for Breastfeeding Mums and the other is for Busy Mums?
If you are weaning and do not want to increase your milk supply during this time our In Shape Mummy Health Shake for Busy Mums is perfect. 
Our shake for Busy Mums has the same base ingredients as our shake for Breastfeeding Mums but without the milk boosting herbs. 
Our In Shape Mummy Health Shake for Busy Mums is 100% breastfeeding friendly. Click here to learn more.
Fast Track Weight Loss with the
In Shape Mummy Health Shake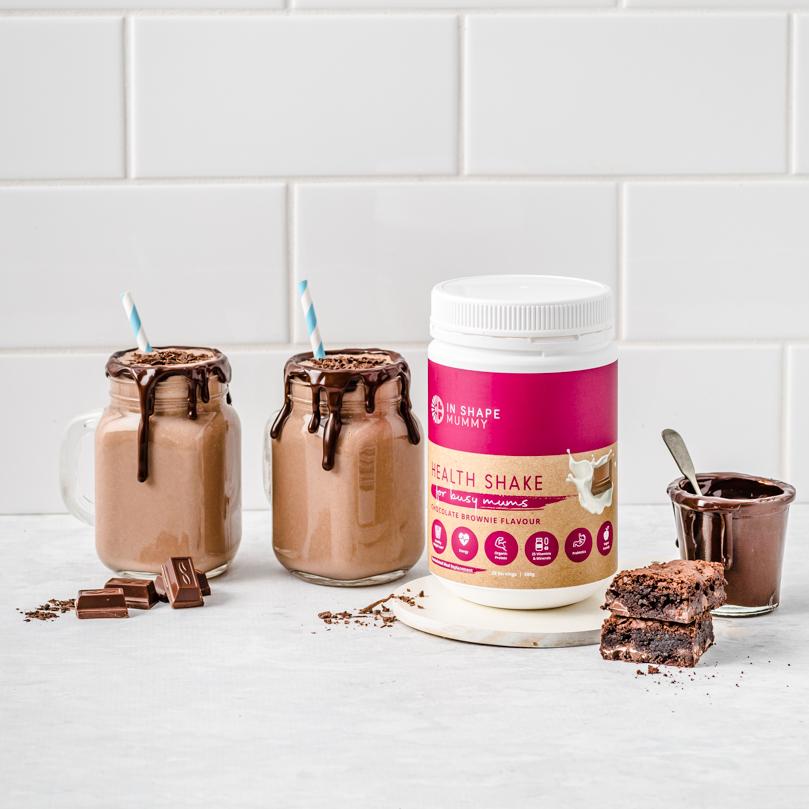 Many Busy Mums don't have time to cook health food and exercise ALL the time.
Great news! Now you can Fast Track Getting In Shape with our Quick, Easy and Delicious Superfood Meal Replacement, the In Shape Mummy Health Shake.
Boost Your Energy and Health while you Lose Weight with our Premium blend of Organic Pea & Brown Rice Protein, 25 Vitamins & Minerals, Probiotics plus Organic Superfoods.
100% Breastfeeding & Vegan Friendly. Contains NO Artificial Nasties, NO Soy, NO Dairy, NO Gluten & NO Caffeine. Made in Australia.
Enjoy as the Quickest and Easiest Healthy Meal!
FREE 12-Week Healthy Weight Loss Support Program worth $168 with any shake purchase.
Mums are RAVING about the In Shape Mummy Health Shake...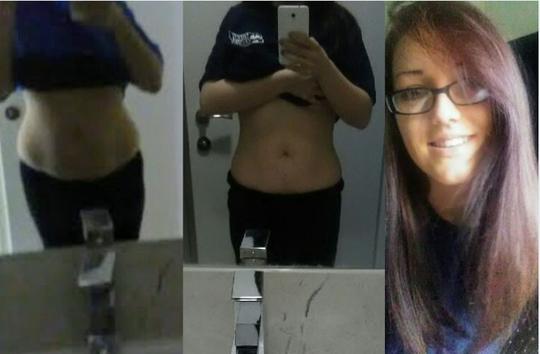 ★ ★ ★ ★ ★ 

"I'm loving it so far.. I'm already down from in weight and I feel great :)  Not exaggerating when I say this is the best purchase I ever made .. can't wait to get to my first mini goal of 65kgs then set my new goal of 60kgs :) .. so far it's been life changing, thank you so much!! It has literally boosted my milk supply. I used to pump 160mls and now I average 240mls .. I've never been able to get that."
- Tania, Vic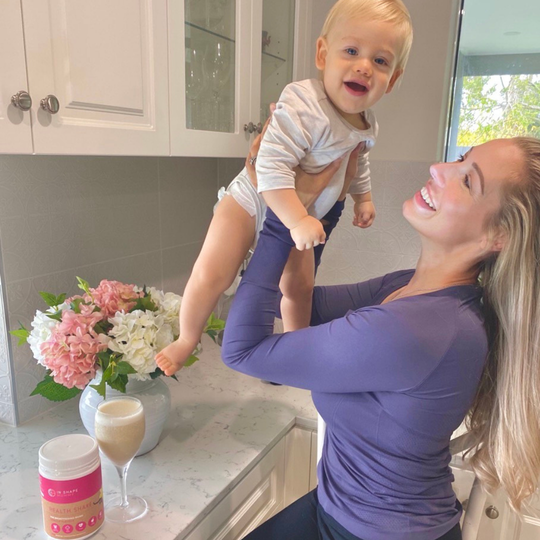 ★ ★ ★ ★ ★ 

"I discovered In Shape Mummy Health Shakes not long after my second baby was born. He has an intolerance to dairy so I was looking to find something that was safe for breastfeeding, and also vegan friendly. I have recently started a detox program with the help of a naturopath. She was so impressed with the ingredients that she has encouraged me to continue having it! In Shape Mummy has not only helped me lose the 26 kgs I put on in pregnancy, but it's helped me nourish my body when I've been time poor and sleep deprived. It's the only shake that I actually enjoy the taste of! My breakfast everyday includes ice, almond milk, water, a banana and my In Shape Mummy (my current fave is the caramel fudge!). At 11 months postpartum I feel great! And my breastfeeding journey is still going strong - my milk is in perfect supply for what Bub needs. I cannot recommend In Shape Mummy Health Shakes more highly!" 
- Melanie, Vic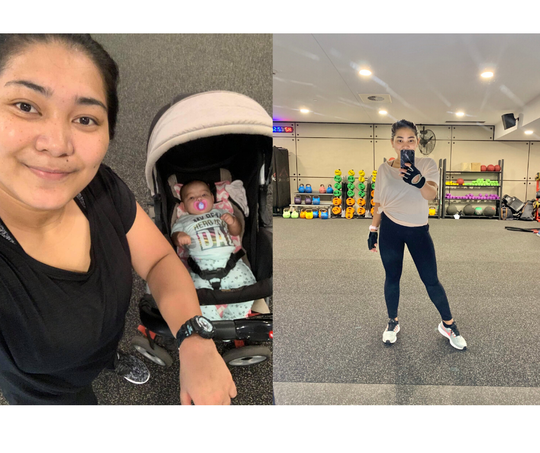 ★ ★ ★ ★ ★ 

"I am so grateful for all the people behind the In Shape Mummy Health Shake. It has helped me lose my post-pregnancy weight in a healthy way and very helpful during days where I had to wake up early for school drop offs and going to work. I've lost 15 kgs and I couldn't be any happier. I've regained my energy and have lots of time to play with my 2 kids. It's breastfeeding-friendly which is even better for me because the nutrients this Healthy Shake has is good for my little one. I feel great and motivated to work out even more when I saw my results. I'm so in love with this Healthy Shake!!! Thanks to Lisa and the rest of their team. ♥️"
- Maureen, WA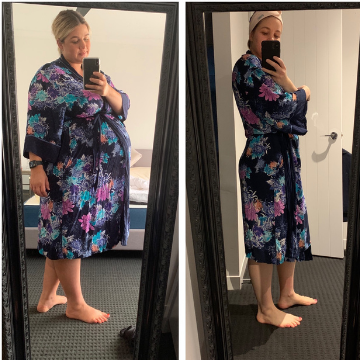 ★ ★ ★ ★ ★ 

"I've lost 35 kgs thanks to the In Shape Mummy Health Shakes. 110 kgs to 75 kgs! Juggling two little boys under 2 years old doesn't leave much time for healthy choices for Mummy and the In Shape Mummy Health Shake is such an easy solution to get all the goodness I need to keep going! My older son is 20 months and I didn't get the chance to lose the weight gained whilst carrying him before I was pregnant again with baby #2. I easily gained 40kgs across the two pregnancies and no thanks to terrible pelvic pain in pregnancy #2 wasn't able to keep active. Now that my second son is here and the pelvic pain has gone I have stuck to replacing breakfast with my shake and walking every morning for the duration of the morning sleep. Some days I will do a second shorter walk during his nap. I'm still able to enjoy yummy healthy foods and definitely do not feel like I'm going without. I no longer crave sugary foods as the shake sets me up for the day with its magical satisfying ingredients! The shake has become even more of a must since returning to work! If I thought I was busy before, life just got a whole lot busier! Now that I've lost the weight, I have more energy, zero aches and pains and have a better mood. I tell all my friends about In Shape Mummy because easy weight loss doesn't need to be a secret! Xx"
- Carly, Vic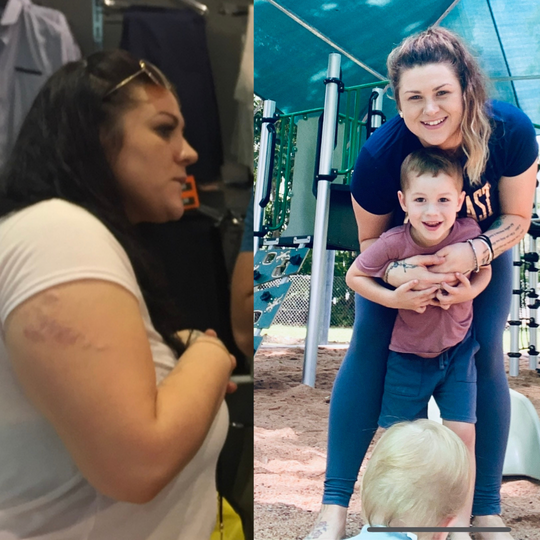 ★ ★ ★ ★ ★ 

"I have lost over 30kg with In Shape Mummy Health Shakes, exercise and a complete diet change. ⁠⁠ I started at size 22 and am a loose size 12 at the moment… and nearly a 10! ⁠I feel so much better! With my injuries in my spine, pelvis and knee my weight loss has been the best thing for my pain. ⁠
7-8 months ago I couldn't have even imagined I could drop this much weight! The change in my life has been insane! ⁠ My advice to other mums is "stick with it and don't give up!" ⁠ Thanks so very much for your In Shape Mummy Health Shakes. They are the best thing for mums on the go and while breastfeeding as well. Words can not express how grateful I am with my weight loss. I couldn't of started this without your shakes. My life is forever changed." ⁠

- Jess, NT