With a delicious mixture of tastes, this healthy meal not only pleases the taste buds, but it keeps the tummy feeling full for hours on end! ⁠ ⁠
Enjoy this recipe from our In Shape Mummy 12-Week Healthy Weight Loss Program. You get this Program for FREE with any In Shape Mummy Health Shake purchase.

Ingredients for 2 serves
285 grams sirloin beef⁠
1 tbsp honey⁠
1/2 tbsp coconut oil⁠
1 tbsp tamari soy sauce
2 garlic cloves⁠ 
1 tbsp sesame oil⁠
1 dash black pepper⁠
1/4 cup edamame beans or peas⁠
5 radish ⁠
3 pinch sea salt⁠
3/4 cup brown rice⁠
1/2 cup kimchi⁠ ⁠ ⁠
Method
1. Freeze the beef for 30-60 minutes to make the beef easier to slice thinly.⁠ ⁠
2. In a small bowl combine the soy or tamari sauce, garlic, sesame oil, honey and pepper and stir.⁠ ⁠
3. Remove the beef from the freezer and slice as thinly as possible. Layer the slices of beef in a large casserole dish.⁠ ⁠
4. Pour the marinade all over the beef and set aside.⁠ ⁠
5. Cook the rice according to the package instructions, throwing in the edamame beans in the last 5 minutes (if frozen) or in the last 10 minutes if raw. Drain and set aside.⁠ ⁠
6. Heat a large frying pan over medium heat. Add 1 tbsp of coconut oil and heat until shimmering. Fry the meat in a single layer until nicely browned, about 15 to 20 seconds per side.⁠ ⁠
7. Put the rice and edamame beans/peas on a plate and layer the beef on it. Slice the radishes and add to the plate. Slice the kimchi and put on the side of the plate.⁠ ⁠
8. Season with pepper and extra soy sauce if desired.⁠ ⁠
Want more delicious and healthy recipes? ⁠
Get over 100 recipes from our nutritionist and weekly meal plans in our FREE 12-Week Healthy Weight Loss Program. You get it FREE when you buy any In Shape Mummy Health Shake from inshapemummy.com⁠

Fast Track Weight Loss with the
In Shape Mummy Health Shake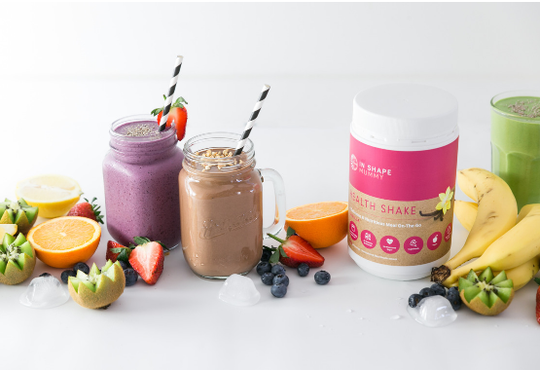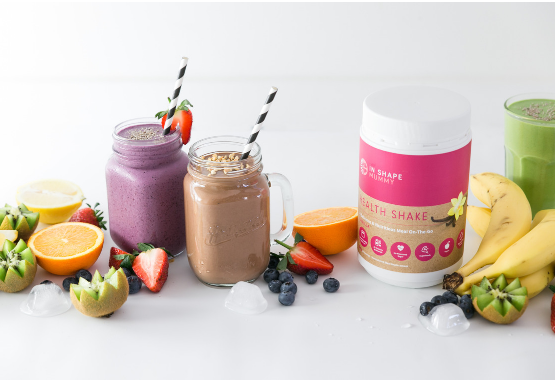 Fast Track Weight loss with our Quick, Easy and Delicious Superfood Meal Replacement, the In Shape Mummy Health Shake.

Boost Your Energy while you Shed Body Fat with our Premium blend of Organic Pea & Brown Rice Protein, 25 Vitamins & Minerals, Probiotics plus Organic Superfoods.
Our Breastfeeding Shake is enhanced with Natural Lactation Aids; Milk Thistle and Fenugreek to Support Milk Supply.
Look and Feel Your Best with NO Artificial Nasties, NO Caffeine, NO Wheat, NO Soy & NO Lactose. 100% Breastfeeding & Vegan Friendly.  Made in Australia.

Enjoy as the Quickest and Easiest Slimming Breaky, Lunch or Snack.
FREE 12-Week Health & Weight Loss Support Program worth $168 with any shake purchase.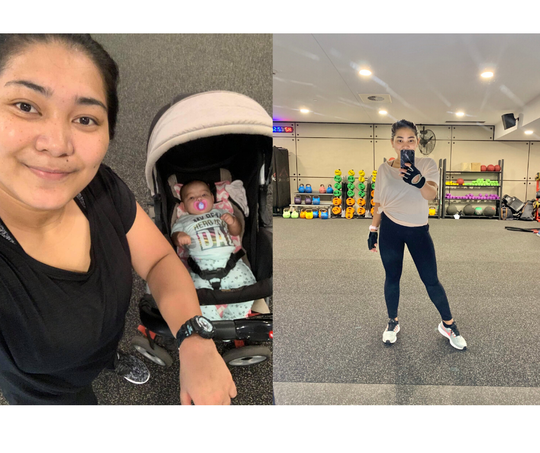 ★ ★ ★ ★ ★ 

"I am so grateful for all the people behind the In Shape Mummy Health Shake. It has helped me lose my post-pregnancy weight in a healthy way and very helpful during days where I had to wake up early for school drop offs and going to work. I've lost 15 kgs and I couldn't be any happier. I've regained my energy and have lots of time to play with my 2 kids. It's breastfeeding-friendly which is even better for me because the nutrients this Healthy Shake has is good for my little one. I feel great and motivated to work out even more when I saw my results. I'm so in love with this Healthy Shake!!! Thanks to Lisa and the rest of their team. ♥️"
- Maureen, WA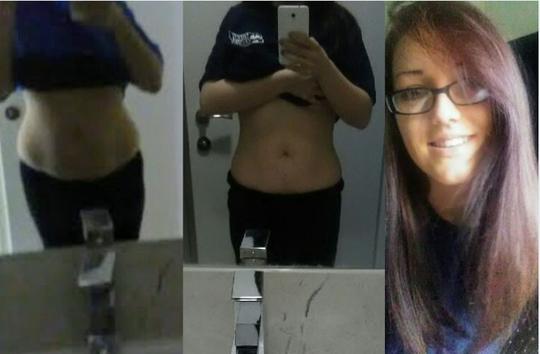 ★ ★ ★ ★ ★ 

"I'm loving it so far.. I'm already down from in weight and I feel great :)  Not exaggerating when I say this is the best purchase I ever made .. can't wait to get to my first mini goal of 65kgs then set my new goal of 60kgs :) .. so far it's been life changing, thank you so much!! It has literally boosted my milk supply. I used to pump 160mls and now I average 240mls .. I've never been able to get that."
- Tania, Vic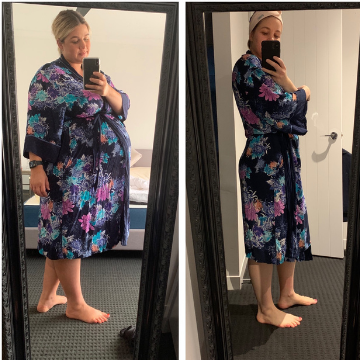 ★ ★ ★ ★ ★ 

"I've lost 31.5 kgs thanks to the In Shape Mummy Health Shakes. 110 kgs to 78.5 kgs! Juggling two little boys under 2 years old doesn't leave much time for healthy choices for Mummy and the In Shape Mummy Health Shake is such an easy solution to get all the goodness I need to keep going! My older son is 20 months and I didn't get the chance to lose the weight gained whilst carrying him before I was pregnant again with baby #2. I easily gained 40kgs across the two pregnancies and no thanks to terrible pelvic pain in pregnancy #2 wasn't able to keep active. Now that my second son is here and the pelvic pain has gone I have stuck to replacing breakfast with my shake and walking every morning for the duration of the morning sleep. Some days I will do a second shorter walk during his nap. I'm still able to enjoy yummy healthy foods and definitely do not feel like I'm going without. I no longer crave sugary foods as the shake sets me up for the day with its magical satisfying ingredients! The shake has become even more of a must since returning to work! If I thought I was busy before, life just got a whole lot busier! Now that I've lost the weight, I have more energy, zero aches and pains and have a better mood. I tell all my friends about In Shape Mummy because easy weight loss doesn't need to be a secret! Xx"
- Carly, Vic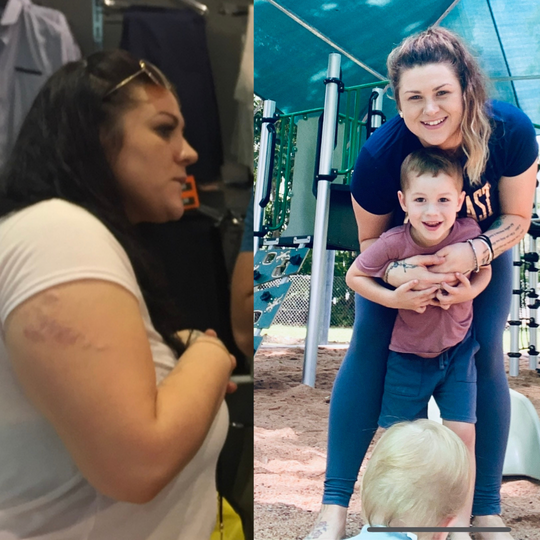 ★ ★ ★ ★ ★ 

"I have lost over 30kg with In Shape Mummy Health Shakes, exercise and a complete diet change. ⁠⁠ I started at size 22 and am a loose size 12 at the moment… and nearly a 10! ⁠I feel so much better! With my injuries in my spine, pelvis and knee my weight loss has been the best thing for my pain. ⁠
7-8 months ago I couldn't have even imagined I could drop this much weight! The change in my life has been insane! ⁠ My advice to other mums is "stick with it and don't give up!" ⁠ Thanks so very much for your In Shape Mummy Health Shakes. They are the best thing for mums on the go and while breastfeeding as well. Words can not express how grateful I am with my weight loss. I couldn't of started this without your shakes. My life is forever changed." ⁠

- Jess, NT
Did you know there are 2 types of In Shape Mummy Health Shakes?
We want to help mums of all stages of life look and feel their best. 

That's why we have two options to help you get the best  results. One to support breastfeeding mums and the other to support mums who are not breastfeeding. 

© In Shape Mummy Pty Ltd. Copyright. All rights reserved.