Breastfeeding Pack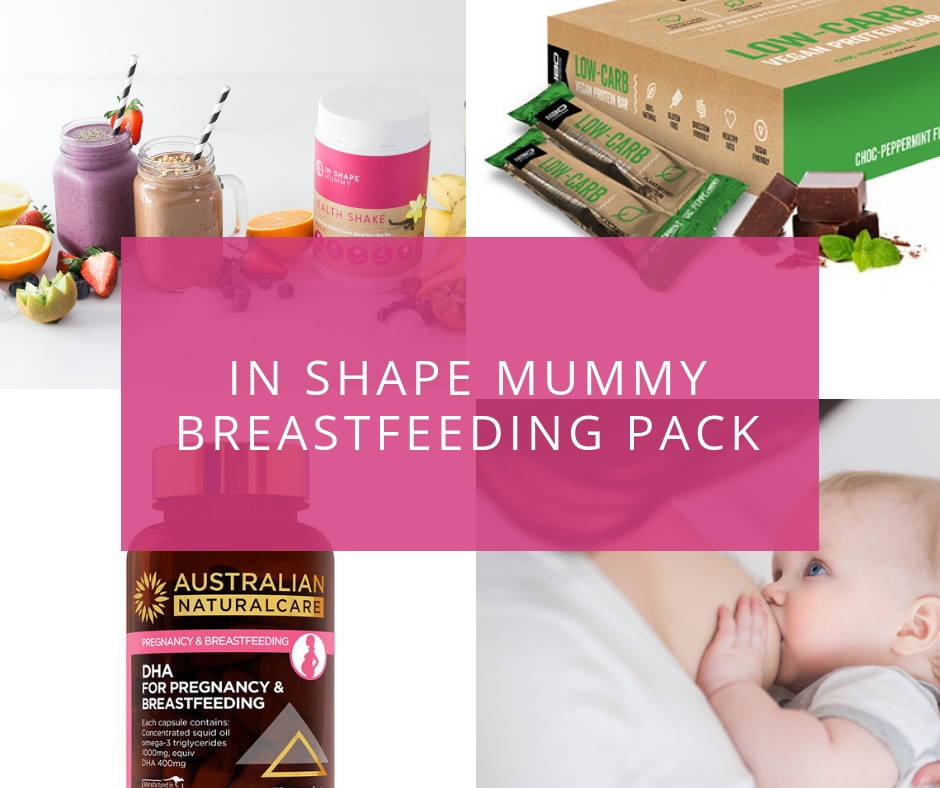 Your Pack includes everything you need to Kick-Start Weight Loss while Breastfeeding.


✔️ 2 x In Shape Mummy Health Shakes (40 serves) worth $109.90
✔️ 10 x 180 Chocolate Mint Protein Bars, worth $49.95
✔️ 1 x DHA Omegas for Breastfeeding (30 capsules) worth $39.95
✔️ 4 Week Weight Loss Support Plan, worth $60

Total Value $259.82. Today Only $189.80
The In Shape Mummy Health Shake is the Ultimate Superfood Weight Loss Shake.

The In Shape Mummy Health Shake is The Ultimate Superfood Meal Replacement Shake for Busy Mums. It is scientifically formulated to help you Lose Weight and Feel Great.  

✔️ Lose the Kgs the Easy way.

✔️ Boost Your Energy & Health.

✔️ Support Your Milk Supply & the Development of Your Baby.

✔️ Enjoy as a Quick & Easy Healthy Breaky, Lunch or Snack. Think of the time you'll save in not having to cook ALL the time!


A potent mix of Organic Pea Protein, 25 Vitamins and Minerals plus Superfoods will Support Your Milk Supply and Energy while you Lose Weight.

Read more about how the shake can help with Breastfeeding here.
Look and Feel Amazing with NO artificial nasties, NO processed sugar, NO wheat, NO Lactose & NO soy. 100% Breastfeeding & Vegan Friendly.
Unlike many popular weight loss shakes that contain Soy or Whey protein powder, The In Shape Mummy Health Shake is made with Organic Pea Protein which avoids digestive issues such as bloating and gas. It is great for mums and bubs with intolerances. Lactose intolerance is common and often undiagnosed.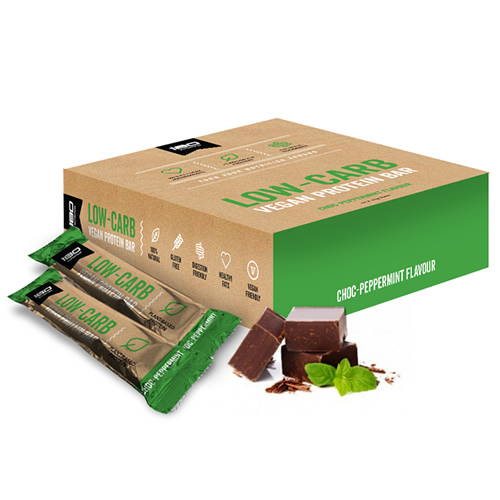 180 Chocolate Mint Low Carb Protein Bars
When it comes to Fat Loss, Protein is the Queen of nutrients! Protein keeps you feeling full to prevent overeating and it curbs cravings for sugary and fatty foods. These delicious Protein Bars:
✔️ Are the perfect SNACK to keep hunger at bay in-between your MEALS.

✔️ Taste SO good they are like a tasty chocolate treat - and they'll stop sweet cravings in their tracks!
✔️ Are perfect to pop in your bag when you're going out so you won't be tempted to buy junk food when a craving strikes!
✔️ Provide a perfect combination of high quality organic pea protein and healthy fats to keep you full.
✔️ Give you the added benefit of natural fiber to promote healthy digestion
Click here to view What's In It.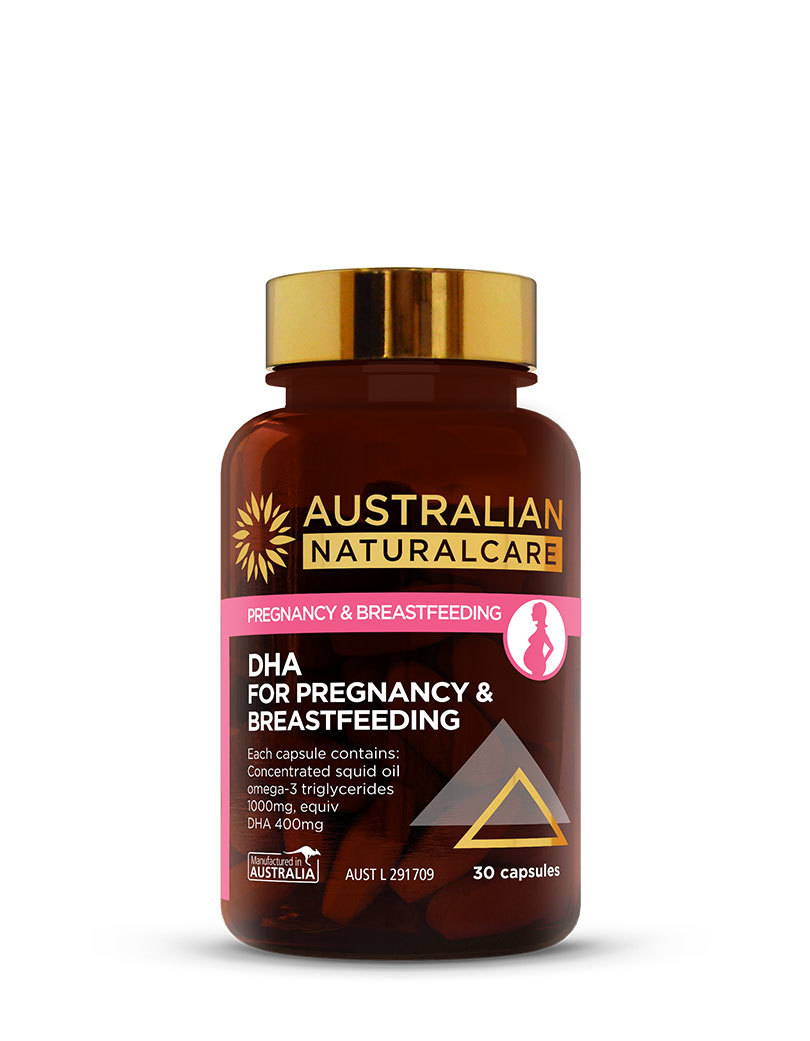 DHA Omega 3 Capsules for Breastfeeding - 30 capsules

Get a Boost of essential Omega 3s to assist with the healthy development of your baby's brain, eyes and nervous system.
DHA Omega 3 is one of those nutrients that our body doesn't make in sufficient amounts, so we have to rely on a healthy diet to ensure we are getting enough.
Take this supplement as a simple and reliable way to support your baby's DHA Omega 3 needs.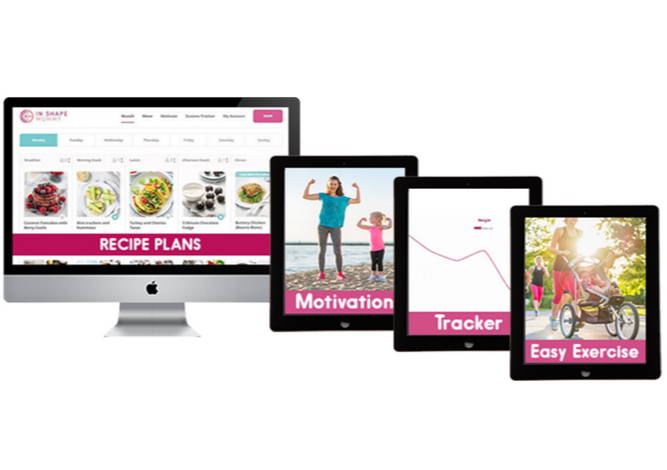 4 Week Weight Loss Support Plan
A goal without a plan is just a wish. The team at In Shape Mummy want to see every mum succeed. So, with your pack you get a 4-Week Weight Loss Support Plan which includes:

 

✔️ Tasty Smoothie recipes to enjoy with your ISM Health Shake Mix to Boost Fat-Burning!

✔️ The Most Delicious Breastfeeding Friendly main meal and snack recipes to boost your energy and support your milk supply while Losing all the Weight you want…

✔️ Personalised Meal Plans for your age, height, weight and how much you are breastfeeding.

✔️ Easy, Fun and Addictive Exercise! We gamify exercise with an online stepping challenge to make calorie burning and getting in-shape fun!

✔️ Online weight loss tracking tools to help you stay on track with your weight loss goals

✔️ Expert tips on food preparation, time saving tricks, how to deal with cravings, and more!

✔️ Online Inspiration, Motivation and Support to keep you on track
Fast Track Weight Loss NOW!
You can keep doing what you've been doing but you'll get the same results you've been getting.
Or you can click the "Buy Now" button below and join our growing community of thousands of Aussie mums getting in shape.
2019 is Your Year to get in the Best Shape of your Life. And this Pack is your Ticket to get there!