Chocolate Lactation Fudgesicles
Enjoy this healthy version of chocolate ice cream - it's delicious and nutritious so your taste buds (and waist line!) will love it. For breastfeeding mums, it has the extra bonus of boosting your milk supply.⁠ ⁠Cashews are a good source of the monounsaturated fat oleic acid, the same found in olive oil and which is also called omega 9. This oil has been found to protect against heart disease and cancer. Also, cashews are lower in fats and higher in proteins than other nuts and are a very good source of magnesium, potassium, iron and zinc. These nutrients help your immunity, improve energy levels and help you sleep.
Serves 2
⁠Ingredients⁠ 
⁠Method⁠
1. Throw all the ingredients into a blender and blend until smooth.⁠
2. Pour into moulds and freeze. They will be ready after a couple of hours.⁠

Fast Track Your Results with the In Shape Mummy Health Shakes
The In Shape Mummy Health Shake is nutritious and convenient calorie controlled meal replacement, made especially for busy and breastfeeding mums.
It helps you to make healthy choices.
It is scientifically formulated to help you get the protein, fibre, vitamins and minerals you need to Lose Weight, Sustain Energy levels and Support Milk Supply when breastfeeding.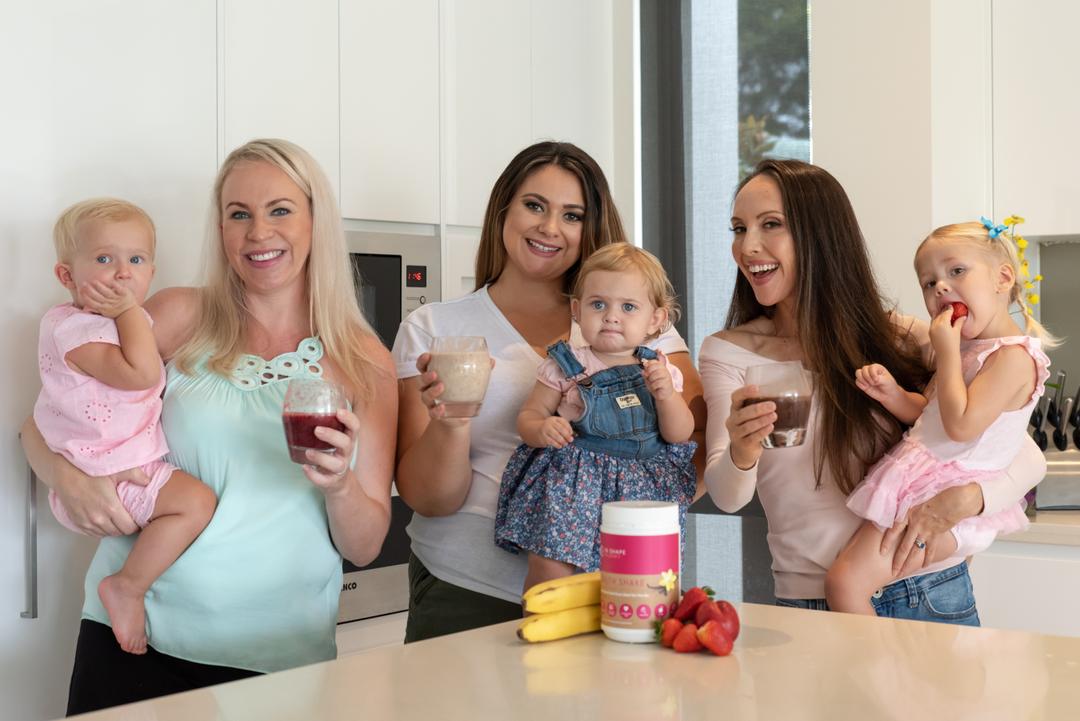 Did you know there are 2 types of In Shape Mummy Health Shakes?
We want to help mums of all stages of life look and feel their best. 

That's why we have two options to help you get the best  results. One to support breastfeeding mums and the other to support mums who are not breastfeeding. 

"The In Shape Mummy Health Shake is scientifically formulated to help Busy Mums get the vitamins, minerals, dietary fibre and easy to digest protein they need to Lose Weight and Sustain Energy. And for Breastfeeding Mums, Support their Milk Supply.
One of the best parts about these shakes is that they contain premium Organic Pea & Brown Rice Protein, unlike many popular shakes that contain whey or soy protein. This high quality vegan protein can avoid digestive issues such as bloating and gas."
Julie Masci, Dietitian HBlthSc, APD, AN
-In Shape Mummy Scientific Advisory Panel