Chocolate Raspberry Delight Smoothie Bowl

Slimming & Energising!
Ingredients:

1 cup frozen raspberries
1 cup frozen bananas (sliced)
2 tbsp Chocolate Brownie In Shape Mummy Health Shake mix
3 ice blocks
2-3 tbsp your favourite milk (we used almond milk
Optional: 1/2 tsp honey if you like it sweeter


Directions:
Blend and voila! A super healthy energy boosting meal in a minute.
You can also add this mix to icy pole moulds and put them in the freezer to make ice blocks!
Do you want to Feel More Energise
d & Fast Track Your Results?
If you're like most Busy Mums you want to eat a Healthier Diet and Exercise, but it's easier said that done when you're trying to cope with the constant demands of motherhood.

That's why our team of leading dietitians and nutritionists developed the Ultimate Superfood Meal Replacement, the In Shape Mummy Health Shake.
Enjoy as the Quickest and Easiest Slimming Breaky or Meal.
Boost your energy and health while you shed body fat with a delicious blend of Organic Pea Protein, 25 Vitamins and Minerals plus Superfoods.
Look and Feel Your Best with NO Artificial Nasties, NO Caffeine, NO Wheat, NO Soy & NO Lactose. 100% Breastfeeding & Vegan Friendly.  Made in Australia.
Buy Now Pay Later with Afterpay.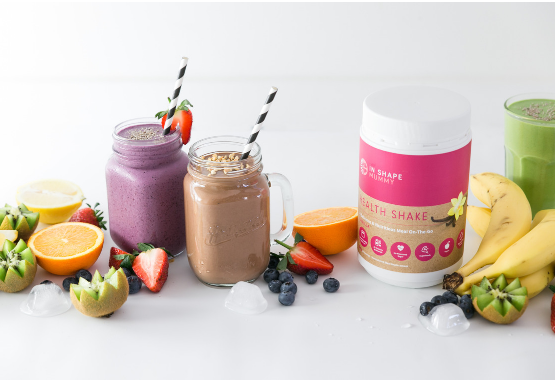 Did you know there are 2 types of In Shape Mummy Health Shakes?
We want to help mums of all stages of life look and feel their best. 

That's why we have two options to help you get the best  results. One to support breastfeeding mums and the other to support mums who are not breastfeeding. 

"The In Shape Mummy Health Shake is scientifically formulated to help Busy Mums get the vitamins, minerals, dietary fibre and easy to digest protein they need to Lose Weight and Sustain Energy. And for Breastfeeding Mums, Support their Milk Supply.
One of the best parts about these shakes is that they contain premium Organic Pea & Brown Rice Protein, unlike many popular shakes that contain whey or soy protein. This high quality vegan protein can avoid digestive issues such as bloating and gas."
Julie Masci, Dietitian HBlthSc, APD, AN
-In Shape Mummy Scientific Advisory Panel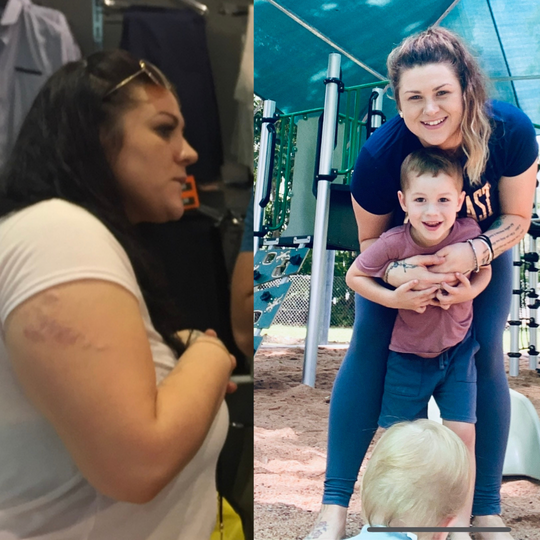 ★ ★ ★ ★ ★ 

"I have lost over 30kg with In Shape Mummy Health Shakes, exercise and a complete diet change. ⁠⁠ I started at size 22 and am a loose size 12 at the moment… and nearly a 10! ⁠I feel so much better! With my injuries in my spine, pelvis and knee my weight loss has been the best thing for my pain. ⁠
7-8 months ago I couldn't have even imagined I could drop this much weight! The change in my life has been insane! ⁠ My advice to other mums is "stick with it and don't give up!" ⁠ Thanks so very much for your In Shape Mummy Health Shakes. They are the best thing for mums on the go and while breastfeeding as well. Words can not express how grateful I am with my weight loss. I couldn't of started this without your shakes. My life is forever changed." ⁠

- Jess, NT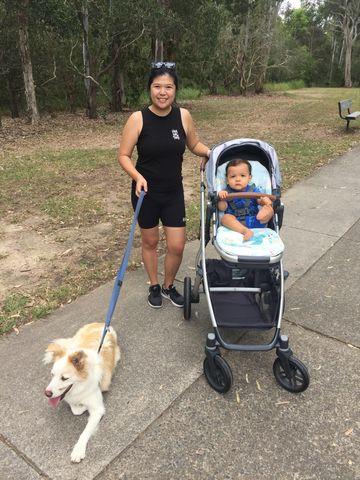 ★ ★ ★ ★ ★ 

"Best Protein Shake Ever! I have been having this protein shake since bub was around 4 months old (now 11 months). It assists with my milk supply and gives me enough nutrients to keep going. As a community nurse with a busy work schedule, I cannot stop for a break. I use this protein shake serve as a meal replacement. I have returned to work for 2 months now and I still be able to keep a stock pile in the freezer for my 11 months old baby. Thank you Lisa and Team! I also enjoy the recipes via the program. Meals prep makes my life so much easier."
Viv - QLD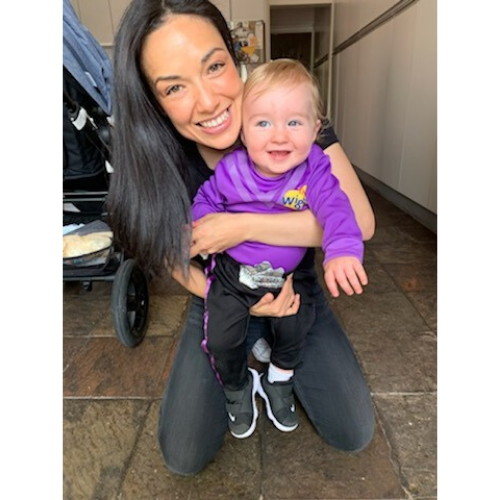 ★ ★ ★ ★ ★ 

"Must have for every mumma! I have my In Shape Mummy Health Shake everyday to keep my sugar cravings at bay during pregnancy. I swear I would have gained double what I have if I hadn't discovered this shake when I did. I'm obsessed. It tastes better than a chocolate milkshake and is good for me and fills me up so I'm not picking. Love love this product I could rave about it for ages! Can't see myself ever stopping these shakes as they are too much of a necessity and convenient for me these days with nearly two under two xx"

Steph - Vic