What to eat to Look & Feel Your Best



The Benefits of Clean Eating for New & Busy Mums
As a busy mum, sometimes it can be very tempting to rely on quick to prepare, processed foods for meals and snacks. You may be rushing around, trying to take care of so many things in a day, grabbing a handful of potato chips or quickly zapping a frozen meal may be the only thing you think you can manage. Sometimes thinking of preparing a fresh, clean, healthy meal can seem completely overwhelming.
But, let us suggest a different approach to your daily diet. Instead of seeing healthy eating and cooking clean meals for your family as a burden, look at it as in investment in not just your health, but also your energy and mental well-being.
After all, who really feels their best and has energy to take care of little ones after a day of munching on junk food and just grabbing whatever is easiest?
Eating healthy, unprocessed, clean foods provides a myriad of benefits that with just a little prepping and planning, you can start tapping into right now.
What does Clean Eating Mean?
The term "clean" eating refers to choosing to eat unprocessed, whole, nutrient dense foods. Some people refer to it as a "real food" diet, which is based around consuming lots of fruits, vegetables, and whole grains, as opposed to a "fake" food diet, based on processed foods loaded with salt, sugar, preservatives and chemicals.
Look Out for "Fake Foods"
Most processed foods, such as sugary cereals, white bread and cookies, are generally found in the middle aisles of the grocery store. These foods provide very few nutrients and definitely don't give us sustained energy throughout the day (And energy is certainly something we need as busy mums)! 
White Bread is a "No-No"
Some of these foods may even be harmful to our health.  For example, white bread, although it does contain carbohydrates for energy, does not provide any fibre and any vitamins it may contain are added artificially.  The lack of fibre in the bread, allows it to be digested and absorbed quickly, sending a surge of sugar into your body. Any sugar that cannot be immediately used will be stored, usually as fat. Since the sugar from the bread is used so quickly, it leaves you hungry for more.
Eat High Fibre Whole Grains Instead
On the other hand, opting for a high-fibre whole grain such as quinoa or brown rice, makes you feel full longer because the fibre takes time to digest and the sugar enters the blood stream at a slower pace. This allows you to actually use the energy from the carbohydrates in the grain and less will be stored as fat. You are also full for a longer period of time, so you end up eating less overall.
Eating Clean = Healthy Weight + More Energy

The In Shape Mummy meal plans are based on the principles of clean, nutrient-dense eating to maximize energy and help achieve a healthy weight. This style of eating is not only designed to help shed extra unwanted kilos or maintain a healthy weight long-term, but is also beneficial for the whole family.  When you eat clean, everyone can eat the same diet - you don't have to make any special diet foods for yourself or your children. Eating fruits, vegetables, lean proteins, and whole grains is beneficial for everyone's health.
How Eating Clean Prevents Overeating
Another benefit of clean eating is that when you provide your body with the nutrients it actually needs, you end up eating less overall. When you base your diet on food which doesn't provide any real nutrition, your body sends a signal to eat more (generally for sugar!) because the need for vitamins, minerals, and phytonutrients has still not been met. Eating clean will allow you to achieve a natural, healthy, ideal weight and optimal energy for those busy days - without starvation or dieting.
Do you need some extra support?
Although eating well prepared, nutritious meals made from whole foods is always going to be the optimal nutrition choice, sometimes mums are just too busy and this isn't always possible. The In Shape Mummy Health Shake has been designed to provide breastfeeding mums a way to supplement their nutrition needs when they don't have the time or energy to prepare healthy meals. When combined with a balanced diet, they can provide the vitamins, minerals, fibre and protein that we need to to lose weight effectively and safely while sustaining energy levels and supporting milk supply when breastfeeding.
With every In Shape Mummy Health Shake, mums receive a Free 12-Week Healthy Weight Loss Support Program with delicious and nutritious meal plans, recipes, motivation and more. All the support you need to reach your goals.
If you're interested in achieving and maintaining a healthy weight while supporting your milk supply, why not check out the In Shape Mummy Health Shake and FREE 12-Week Healthy Weight Loss Support Program here.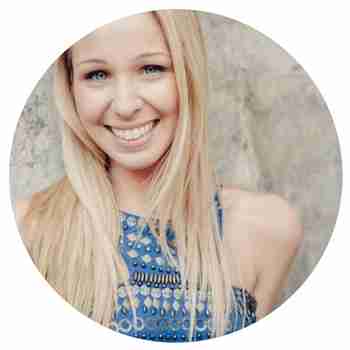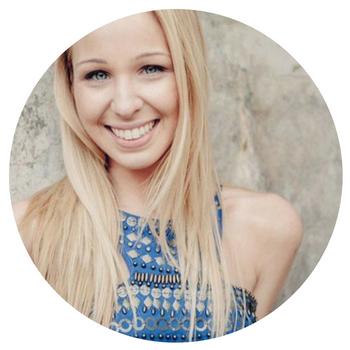 Julie Masci, BHlthSc, APD, AN
Julie is one of In Shape Mummy's dietitians and the founder and director of New Life Nutrition. Julie was key in the formulation of the In Shape Mummy Health Shake for Breastfeeding Mums. She is a Mum to 3 children under 5; 2 little boys and a blueberry obsessed baby girl. Julie has appeared on television on Brisbane's Channel 9 News, Channel 7 News, Today Tonight and Brisbane Extra, as a diet and nutrition expert. Julie is also a regular guest on Brisbane's ABC radio. She has extensive experience as a public speaker on a variety of nutrition topics, such as obesity, diabetes, and digestive health. In her career, she has been a monthly contributor to Prevention Magazine as their Grocery Guru and Australian Weight Watchers Magazine.

Do you want to Fast Track Weight Loss and Feel More Energised? 
If you're like most Busy Mums you want to eat a Healthier Diet and Exercise, but it's easier said that done when you're trying to cope with the constant demands of motherhood.

That's why our team of leading dietitians and nutritionists developed the Ultimate Weight Loss Shake, the In Shape Mummy Health Shake.
Enjoy as the Quickest and Easiest Slimming Breaky, Lunch or Snack.
Boost your energy and health while you shed body fat with a delicious blend of Organic Pea Protein, 25 Vitamins and Minerals plus Superfoods.
Look and Feel Your Best with NO Artificial Nasties, NO Caffeine, NO Wheat, NO Soy & NO Lactose. 100% Breastfeeding & Vegan Friendly.  Made in Australia.
Buy Now Pay Later with Afterpay.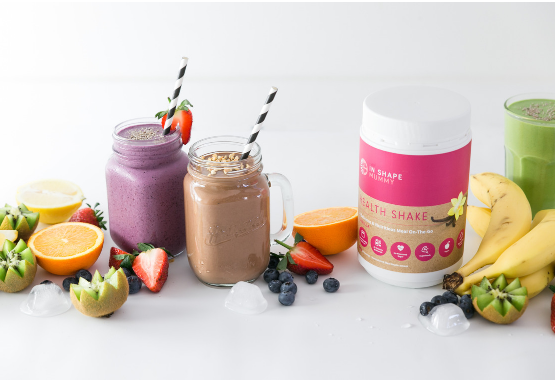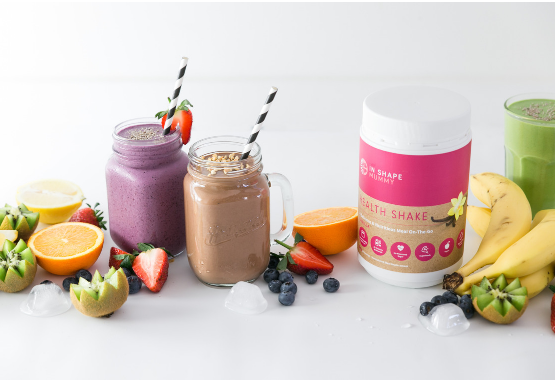 "The In Shape Mummy Health Shake is scientifically formulated to help Busy Mums get the vitamins, minerals, dietary fibre and easy to digest protein they need to Lose Weight and Sustain Energy. And for Breastfeeding Mums, Support their Milk Supply, alongside a balanced diet.
One of the best parts about these shakes is that they contain premium Organic Pea & Brown Rice Protein, unlike many popular shakes that contain whey or soy protein. This high quality vegan protein can avoid digestive issues such as bloating and gas."
Julie Masci, Dietitian HBlthSc, APD, AN
-In Shape Mummy Scientific Advisory Panel
Did you know there are 2 types of In Shape Mummy Health Shakes?
We want to help mums of all stages of life look and feel their best. 

That's why we have two options to help you get the best  results. One to support breastfeeding mums and the other to support mums who are not breastfeeding.