Dining Out Secrets: 12 Tips on How to Eat Out when you trying to Lose Weight
Get our Nutritionists Top Tips Here...
Sometimes grabbing food from a restaurant is the only way the family is going to be fed after a busy day of rushing around! Going out for a meal can also be a fun social time with friends.
But, going out to eat does not mean it's time to cave into cravings and blow your healthy living plan completely.
Eating out can be a part of a healthy diet, it just may take a little bit of strategizing and planning ahead.
1. Before even going to the restaurant by looking up the menu online.
Or look up the menu of several restaurants in your area ahead of time, so you can be prepared for any situation that might arise. If you go in with a plan, you are less likely to be swayed by temptations. Also, try not to arrive overly hungry because then everything looks good!
2. Drink a big glass of water before looking at the menu. 
Water will fill up your stomach, temporarily curbing your hunger, so that you can make a better decision when ordering.
3. Looking at a menu, check out the entre section first.
These are usually smaller portions, which will help keep calories under control. But, don't be swayed by the deep fried appetizers!
4. Look for vegetable or protein-based dishes that are not fried or drenched in heavy sauces.
Carbs are the main danger when dining in restaurants. Look for meals where it is easy to separate out the carbs.  Steak, salad and chips isn't a bad option as you can easily just avoid the chips. It's harder to separate out the carbs in mixed dishes like lasagne.

5. You may also want to consider starting your dinner with a small salad or a broth-based soup. 
Fill up on salad or soup before your meal as it will make you feel full which will help you eat less overall.
6. Ask for the dressing on the side
Restaurants tend to overdo it on the salad dressings,
This can add a lot of unnecessary energy to your meal. You can either dip each bite of the salad into the dressing as you eat or you can add a small amount of dressing on your own.
7. Skip the bread, chips, or anything brought to the table before your meal.
Once the bread hits the table, it is difficult to avoid eating it, especially if you are hungry. If the bread is unlimited, then you can really be in trouble and consume a heap of calories before your meal even arrives. Ask the server to not put the bread on the table at all so you can avoid temptation.
8. As you are scanning the menu, look for words such as steamed, grilled, or sautéed

.




Avoid words like crumbed, fried, crispy, or creamed. If you are not sure how something is prepared - ask! Sometimes dishes show up fried or with a high calorie sauce you weren't expecting, so be sure to avoid any surprises.






9. Avoid high calorie sides such as potatoes, pastas, or bread

. 
These are cheap for restaurants to serve and therefore the portions can be huge. Instead, load up on veggies and ask for a double portion instead of the carbs. Once your meal arrives, try eating the vegetables first, so you get full on the healthy stuff first.
10. Be careful of liquid calories. 
Skip the high calorie soft drinks or juices, which sometimes come with free refills and these calories will add up quickly! Alcohol should be avoided, especially before ordering your meal, as alcohol can lower your inhibitions leading you to order less than ideal items! Instead, ask for water or another calorie-free beverages such as tea.
11. Consider sharing your meal with someone else.
Portion sizes are usually much larger than they should be.
Or ask for a takeaway container with your meal and separate half to take home before you even start eating. This will automatically cut your intake in half!
12. Reduce Your Calories for the rest of the day
Lastly, be aware that regardless of how prepared you are at restaurants, you can never be 100% sure of what exact ingredients are in the food.
Throughout the day, eat smaller portions and look for lower calorie options to reduce your overall calorie consumption.  The easiest way to do this is to replace 1 or 2 of your other meals during the day with an In Shape Mummy Health Shake.
This will help to reduce your overall calories for the day so you can enjoy your dining out guilt free!
Overall, you can eat healthfully and eat out with just a little bit of planning.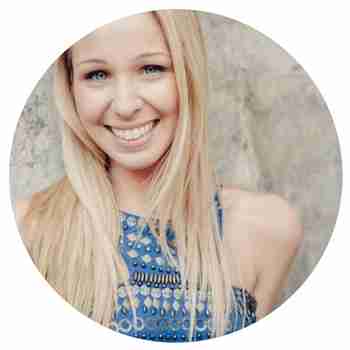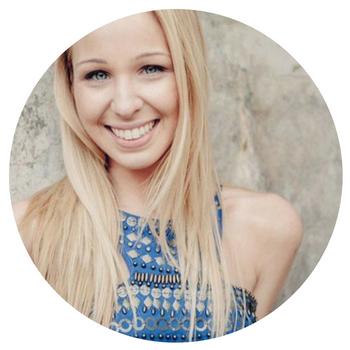 Julie Masci, BHlthSc, APD, AN
Julie Masci is one of In Shape Mummy's Accredited Practising Dietitians and Nutritionists and is the founder of New Life Nutrition. She is also Mum to two boys - a blueberry loving toddler and a bouncing newborn.  Julie has appeared on Brisbane's televisions as an expert dietitian on Channel 9 News, Channel 7 News, Today Tonight and Brisbane Extra, as a diet and nutrition expert. She has extensive experience as a public speaker on a variety of nutrition topics, such as obesity, diabetes, and digestive health. In her career, she has been a monthly contributor to Prevention Magazine as their Grocery Guru and Australian Weight Watchers magazine. 
Do you want to Fast Track Weight Loss and Feel More Energised? 
If you're like most Busy Mums you want to eat a Healthier Diet and Exercise, but it's easier said that done when you're trying to cope with the constant demands of motherhood.

That's why our team of leading dietitians and nutritionists developed the Ultimate Weight Loss Shake, the In Shape Mummy Health Shake.
Enjoy as the Quickest and Easiest Slimming Breaky, Lunch or Snack.
Boost your energy and health while you shed body fat with a delicious blend of Organic Pea & Brown Rice Protein, 25 Vitamins and Minerals, Probiotics plus Organic Superfoods.
Look and Feel Your Best with NO Artificial Nasties, NO Caffeine, NO Wheat, NO Soy & NO Lactose. 100% Breastfeeding & Vegan Friendly.  Made in Australia.
Buy Now Pay Later with Afterpay.