Healthy Fats that Make You Skinny

Fat has quite a bad reputation because a lot of people believe that fat makes us fat, right? This couldn't be further from the truth. There is a big difference between healthy fats that help you lose weight and unhealthy fats that make you gain weight.
Fat is not the enemy to weight loss and eating healthy types of fat will not make you gain weight. In fact, healthy fats play an important role in your diet in helping you stay satisfied so you end up eating less overall.   
Not all Fats are Created Equal
The most important thing to know is not all fats are created equal. Eating foods that are packed with the wrong kinds of fat will make you fat. On the other hand, eating healthy fats helps you lose weight and have so many other health benefits.  So it's key to know which are the good and which are the bad fats. Here is the low down...
Monosaturated Fats

Monounsaturated fats are considered the healthiest fats because they help lower "bad" cholesterol levels. Foods that are high in monounsaturated fats include: olive oil, avocados, and raw nuts. They do not do well heated to high temperatures because this negatively impacts the composition of the oil. Enjoy monounsaturated fats in your diet by eating some raw nuts as a snack or a few slices of avocado in a salad or sandwich.

Polyunsaturated Fats

Certain polyunsaturated fats, such as omega-3 fats, found in fish, walnuts, flaxseeds, are also considered some of the healthiest fats.
Most people's diets are too low in these healthy fats. Therefore it is important to focus on increasing your intake. Omega-3s have been shown to be beneficial for a huge number of ailments, including improving symptoms of post-partum depression, reducing risk of heart disease, and even decreasing the appearance of wrinkles. The reason omega-3 fats have so many benefits is that they help reduce inflammation, which is believed to be an underlying cause of almost all chronic diseases.  Try to eat wild-caught fish, such as salmon, herring, or mackerel, at least twice a week. Add walnuts or flaxseed to salads or cereals.
Other polyunsaturated fats, such as vegetable or corn oil, used to be considered the "gold standard" for fats in the diet. But, new research has shown that although they may lower cholesterol levels, these types of polyunsaturated fats are actually pro-inflammatory and may increase your risk of many diseases. They also compete with the absorption of omega-3 fats which are anti-inflammatory healthy fats.
Saturated Fats
Saturated fats are found in animal products, such as butter and tropical oils, such as coconut oil. These fats used to be on the "banned" list due to their perceived impact on cholesterol levels and the risk of heart disease. But, recent research has shown that saturated fats may not actually increase the risk of heart attack. Coconut oil, a saturated fat, has been shown to have significant health benefits from helping with weight loss to lowering levels of inflammation.
Consider cooking with coconut oil which can be heated to high temperatures and replace margarine with real butter. Butter tastes better and does not contain trans fats.
Trans Fats
Trans fats are a man-made fat designed to extend the shelf-life of foods, they are usually found in packaged or processed foods. When your body must metabolize these fats, your body has no idea what to do with them since they do not occur often in nature. Trans fats increase inflammation and raise cholesterol levels.  
The easiest way to decrease your intake of trans fats and the bad type of polyunsaturated fats is to eat fewer processed and fast foods. These bad fats are commonly used in processed foods because they are inexpensive and don't go bad quickly. Fried foods are usually fried in a polyunsaturated or trans fats, making them not just high in calories, but also  inflammatory. Avoid bottled salad dressings, make your own from olive oil. Don't eat margarine which is high in polyunsaturated or trans fats.


Storage
Healthy fats are susceptible to oxidation the damage caused by oxygen and therefore should be protected from exposure to air. When an oil is exposed to air for an extended period of time and is allowed to become oxidized, it becomes rancid and will taste really off.
This is especially important when dealing with less stable mono- and polyunsaturated oils, such as olive or canola oil. Solid fats, generally saturated fats, such as butter or coconut oil can keep much longer and are not as reactive to oxygen, therefore air-tight storage is not quite as important.
When storing the healthy oils, ensure that they are stored in containers that are airtight and limit their exposure to heat and light. Dark coloured glass containers work best for storage.  It is not advisable to store oils next to the stove where they will be exposed to heat. These unstable oils should not be kept for longer than 4 to 6 months to ensure optimal freshness.
Cooking with Fats
When choosing fats for cooking, the most important component is the fat's smoke point.  The smoke point is the temperature where the oil begins to smoke. When oils start to smoke, they can begin to produce free radicals (bad) and toxic fumes. Fats with high smoke points are best for cooking at high temperatures. These are generally the saturated fats such as coconut oil and butter.  
Olive oil and other monounsaturated fats are quite sensitive to heat and therefore should only be used raw or for low heat cooking methods.
Oils for salad dressings, drizzling over foods, or dipping are those with the lowest smoke points and that should not be heated. These oils include flaxseed oil and wheat germ oil, both of which are a source of omega-3 fats. Omega-3s are particular sensitive to heat and light exposure.
In Summary
Overall, the type of fat you choose is equally as important as the quantity of fat in your diet.  Start with monounsaturated fats like olive oil and avocados, add in some fish a few times a week for a boost of omega-3s. Cook with coconut oil and avoid margarine and other processed fats. Good fats have so many health benefits and taste great.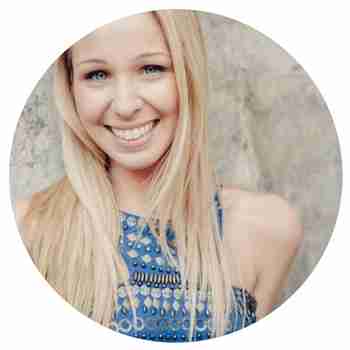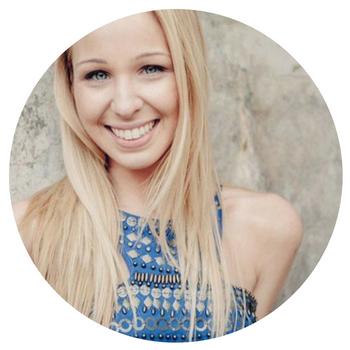 Julie Masci, BHlthSc, APD, AN
Julie Masci is an Accredited Practising Dietitian and Nutritionist. She is a Mum to 3 children under 5 - two blueberry boys and a bouncing baby girl.  Julie has appeared on Brisbane's televisions as an expert dietitian on Channel 9 News, Channel 7 News, Today Tonight and Brisbane Extra, as a diet and nutrition expert. She has extensive experience as a public speaker on a variety of nutrition topics, such as obesity, diabetes, and digestive health. In her career, she has been a monthly contributor to Prevention Magazine as their Grocery Guru and Australian Weight Watchers magazine. Julie is one of In Shape Mummy's dietitians and the founder and director of New Life Nutrition.
Do you want to Fast Track Weight Loss and Feel More Energised?
If you're like most Busy Mums you want to eat a Healthier Diet and Exercise, but it's easier said that done when you're trying to cope with the constant demands of motherhood.

That's why our team of leading dietitians and nutritionists developed the Ultimate Weight Loss Shake, the In Shape Mummy Health Shake.
Enjoy as the Quickest and Easiest Slimming Breaky, Lunch or Snack.
Boost your energy and health while you shed body fat with a delicious blend of Organic Pea Protein, 25 Vitamins and Minerals plus Superfoods.
Look and Feel Your Best with NO Artificial Nasties, NO Caffeine, NO Wheat, NO Soy & NO Lactose. 100% Breastfeeding & Vegan Friendly.  Made in Australia.
Buy Now Pay Later with Afterpay.