How to get back On Track if you Over-Indulge
Weight loss can be like a long journey across difficult terrain. As with any journey, we will likely have some slips and stumbles. Nobody's perfect, we are all going to slip up occasionally. Getting control of our weight in the modern environment is difficult, especially at the beginning. If you do slip up, it's important to forgive yourself and to jump strait back onto the path with extra resolve.

Stumbling on your weight loss journey doesn't make you a failure, it makes you human.
Be kind to yourself and then get straight back on track with renewed commitment. Weight loss and healthy living is all about building healthy habits. These habits are hard work at the start, but take heart; it will get easier and easier. Forgive yourself if you stumble at the beginning and then get straight back on the path.
The only way weight loss is healthy and sustainable is if it is achieved over a long period of time.
And over a long period, a few slip-ups will not make a noticeable difference. It is the snowballing effect of many actions that lead to weight loss. No single indulgence is going to prevent you from reaching your destination. The trick is to ensure that it remains just that; A single indulgence.
If we slip up, there is a danger that we allow that single indulgence to compound and grow.
If we slip on our diet on a Friday evening, we might be tempted to think "I've blown it for this week; I'll start fresh on Monday". Suddenly, a single slip up has grown to 7 or more meals off track over the weekend. All of the work we've done to create healthy eating habits is quickly washed away. And when Monday morning finally comes around, getting back on track is going to be harder than ever. If you slip up, don't blame yourself, but at the same time be firm with yourself and get back on track immediately.
Slipping up on a long journey over rough ground is almost guaranteed to happen.
The trick is to recognise that it is going to happen before it happens. And then prepare a plan for what to do after you do slip up. If you know from the outset what you are going to do when you slip up, you'll be much more likely to jump straight back on track when it happens.
Prepare a plan that works for you. Consider the following for your post-slip-up plan:
Goals – plan to review your goals.
Reviewing and reminding yourself why you're trying to lose weight in the first place can help renew your resolve. When you feel like quitting, remind yourself why you started! What will you feel like when you achieve your goals? Picture what your life would be like. What negative things would go away? What positive things would arrive or improve in your life?
Physical results
Plan to consciously assess how that sinful food made you feel. Did you get a surge of energy with sugar spike? And was that followed by the listlessness of an insulin letdown? Did you feel bloated? Did you notice any other negative physical reactions?
Emotional results
Plan to think about how you feel about yourself afterwards? Did you feel guilty? Where you discouraged? It is not healthy to wallow in these feelings but there is value in identifying them and consciously associating them with the foods that caused you to experience those feelings. The next time you see that same sugary snack, it will seem far less tempting. If you are tempted again try to think of how you will feel afterwards - do you really want to feel like that? What is more important to you?
Recommit to yourself
At some point you made a commitment to yourself to lose weight. Plan to review and recommit to yourself if you do slip up. You're not going to "see how we go" or "try again". You are going to do this. One slip on a journey of 1000 steps does not matter. You are not going to let something as small as this get in your way. You are stronger than that. You will succeed.
If you do slip up, don't get lulled into thinking you've blown it for this week and you'll start again next week. It is vital to get back on track immediately. 

Be kind to yourself but be firm. Plan out beforehand what you will do if you slip so you have something to fall back on. Forgive yourself and then use your plan to consciously re-double your resolve and reaffirm your commitment. Come out of any slip-ups stronger than you ever were! We're all in this together. We wish you safe travels on your weight loss journey!
Need some extra support to Get In Shape?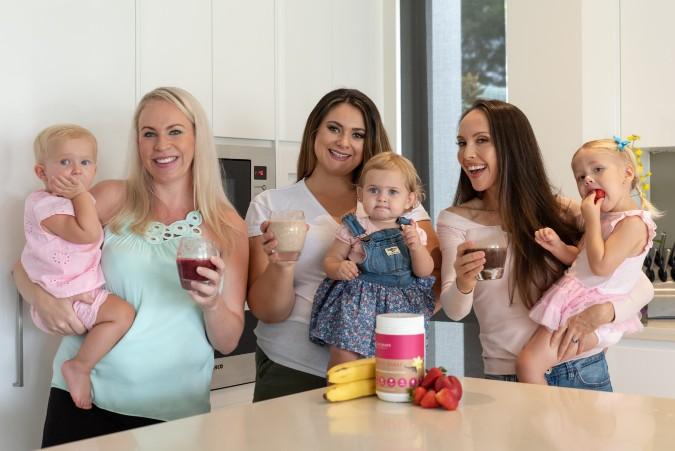 Support for Breastfeeding Mums
Support for Busy Mums (Not Breastfeeding)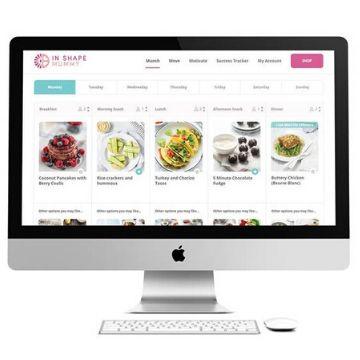 Weight Loss Support Program
© In Shape Mummy Pty Ltd. Copyright. All rights reserved.