How to Stick to Healthy Eating
Discover a Powerful Tool to Get the Body You Want
There are all kinds of tools to help people lose weight, but there's one tool that stands out above the rest for new mums.
This secret weight loss tool is to harness the power of Habits.
There are three things that stimulate us to do the things we know are good for us. Those three stimulations are Motivation, Willpower and Habits.
Motivation is magnificent, but it is fickle and fleeting. We wake up one day and motivation is on our side. We wake up full of inspiration and say "Today we are absolutely going to get healthy! Nothing is going to stand in our way! There ARE NO excuses!" We eat heathy for a day. We exercise. And we go to bed feeling good about ourselves, knowing that we are kicking *ss.
Then we wake up the next day. Our motivation is gone. She's completely deserted us. We go back to eating whatever we usually eat. Exercise? Pftt! No way!
Willpower is wonderful, but we only have a limited supply. We wake up one day and we're full of determination. Come hell or high water, we are going to lose weight. Willpower powers us through the day. We have a healthy breakfast, eat a salad for lunch and a carrot for afternoon tea. But when dinner comes around, we've exhausted our supply of willpower. We give in to the idea of take-away pizza.
Habits are different. Habits aren't fleeting, they are reliable. Habits don't come in a limited supply, the more tired you are, the more likely you are to fall back into your habits. Habits are the best tool to help you loose weight because a habit becomes the default action. When you build a habit, it actually takes effort to do anything other than the habitual action!
Using Health Shakes to build a habit is one of the easiest ways to lose weight. Health Shakes are they portable, convenient, and very easy to use. And when something is easy to use, it is easy to use a lot. And when we use something a lot, we build a habit.
We all know that habits are difficult to implement when we try to replace an easy routine with a hard one. Want to replace your Saturday morning lie-in with an hour of running at 5 a.m.? That may be tricky! Want to replace spending an hour in front of your favourite TV show with an hour at the gym? Sounds tough! Replacing easy habits with more difficult habits is hard.
But the opposite is also true. Want to replace a 5 a.m. run with a lie-in? Bam! Done. New habit installed. Want to replace an hour at the gym with an hour curled up on the couch with your favourite TV show. Wham! Done. Welcome to your new habit!
The easiest way to create a new habit is to make the replacement routine quicker and easier than the routine you're replacing. We can harness this phenomenon to our advantage. If your current breakfast takes 15 minutes to prepare try replacing it with a breakfast that takes less than 1 minute to prepare. Now that's interesting! What mum couldn't use an extra 14 minutes in the mornings?
Sure, back in the days PK (Pre-Kids), you'd think nothing of spending 15 minutes preparing a healthy breakfast. You'd make sure the eggs were perfectly poached. You'd make the hollandaise sauce from scratch and meticulously arranging the spinach leaves in line with your own personal Feng Shui. Now that might not have happened but it could of!
But now our PK days are gone. Our mornings are not ours anymore. We have dozens of tasks that we need to get done before we get slapped in the head by the afternoon. So, we need a breakfast that takes as little time as possible. You need to get some food into you before your toddler eats any more dishwasher soap pucks. And before your pre-schooler pours any more of his blueberry yoghurt into his new shoes!
But quality health shakes are more than just convenient. A quality shake provides your body with the nutrients of a balanced, healthy meal. When we don't have time to cook the variety of healthy meals needed for balanced nutrition, we can count on a quality health shake to provide the nutritional support our bodies and help us lose weight and give us energy to power through our busy days.
So if you're serious about getting healthy, forget about your fleeting motivation. If you really want to get into shape, disregard your limited willpower. If you really want to manage your weight, harness the power of habit and let your habits carry you to the body you deserve!
Making a habit of having a health shake for breakfast is the easiest place to start. The In Shape Mummy Health Shake has been specifically formulated to give breastfeeding and busy mums the ideal blend of nutrients they need to boost energy, lose weight and support milk supply. It's a perfect habit to build!
Build a Healthy Habit with the
In Shape Mummy Health Shake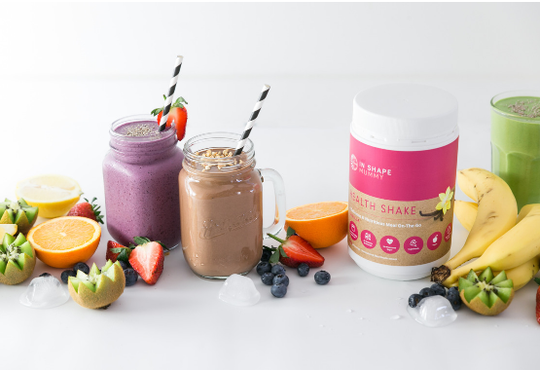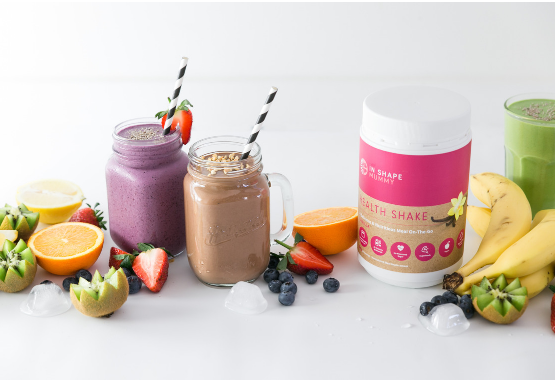 Many Busy Mums don't have time to cook health food and exercise ALL the time.
Great news! Now you can Fast Track Getting In Shape with our Quick, Easy and Delicious Superfood Meal Replacement, the In Shape Mummy Health Shake for Breastfeeding Mums.
Support your Milk Supply and Boost Your Energy while you Lose Weight with our Premium blend of Organic Pea & Brown Rice Protein, 25 Vitamins & Minerals, Probiotics plus Organic Superfoods.
Enhanced with Milk Thistle and Fenugreek which are herbs that have been used for centuries to Support Breastfeeding. Plus, Probiotics to help strengthen your babies immune system.
100% Breastfeeding & Vegan Friendly. Contains NO Artificial Nasties, NO Soy, NO Dairy, NO Gluten & NO Caffeine. Made in Australia.
Enjoy as the Quickest and Easiest Healthy Meal!
FREE 12-Week Healthy Weight Loss Support Program worth $168 with any shake purchase.
Did you know there are 2 types of In Shape Mummy Health Shakes?
We want to help mums of all stages of life look and feel their best. 

That's why we have two options to help you get the best  results. One to support breastfeeding mums and the other to support mums who are not breastfeeding. 

Mums are RAVING about the In Shape Mummy Health Shake...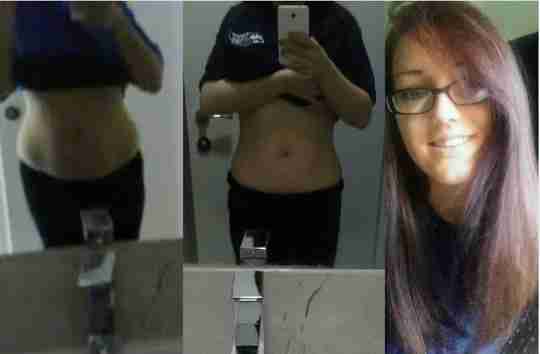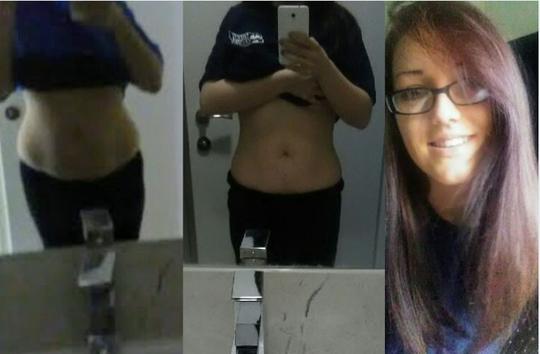 ★ ★ ★ ★ ★ 

"I'm loving it so far.. I'm already down from in weight and I feel great :)  Not exaggerating when I say this is the best purchase I ever made .. can't wait to get to my first mini goal of 65kgs then set my new goal of 60kgs :) .. so far it's been life changing, thank you so much!! It has literally boosted my milk supply. I used to pump 160mls and now I average 240mls .. I've never been able to get that."
- Tania, Vic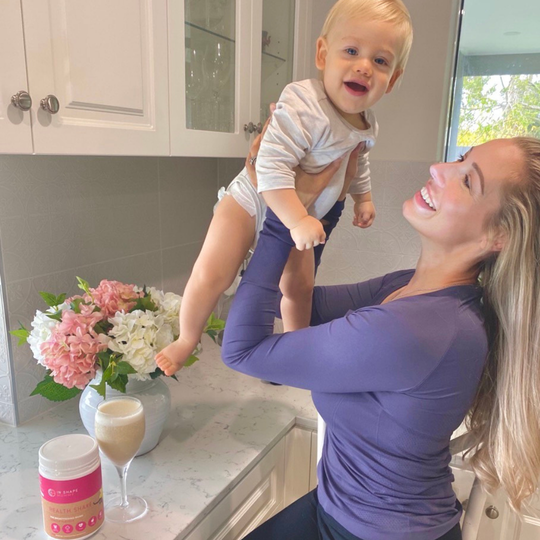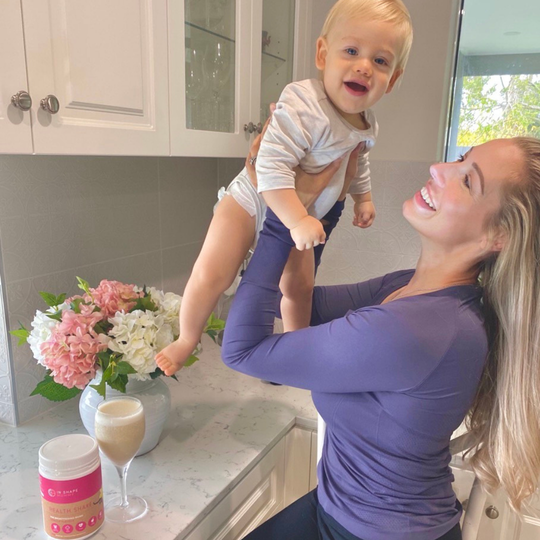 ★ ★ ★ ★ ★ 

""I discovered In Shape Mummy Health Shakes not long after my second baby was born. He has an intolerance to dairy so I was looking to find something that was safe for breastfeeding, and also vegan friendly. I have recently started a detox program with the help of a naturopath. She was so impressed with the ingredients that she has encouraged me to continue having it! In Shape Mummy has not only helped me lose weight, but it's helped me nourish my body when I've been time poor and sleep deprived. It's the only shake that I actually enjoy the taste of! My breakfast everyday includes ice, almond milk, water, a banana and my In Shape Mummy (my current fave is the caramel fudge!). At 11 months postpartum I feel great! And my breastfeeding journey is still going strong - my milk is in perfect supply for what Bub needs. I cannot recommend In Shape Mummy Health Shakes more highly!" 
- Melanie, Vic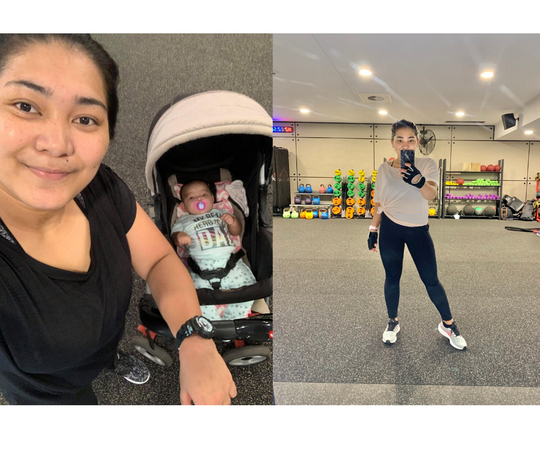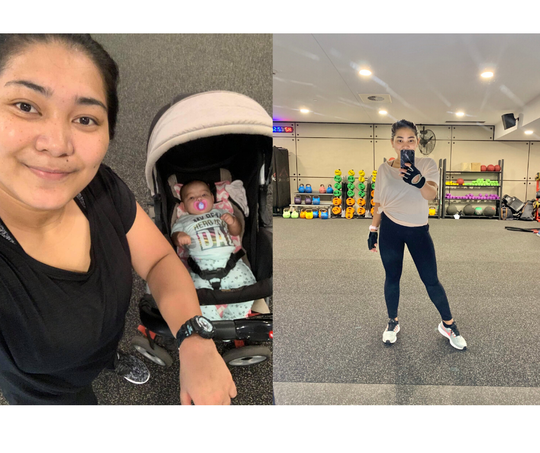 ★ ★ ★ ★ ★ 

"I am so grateful for all the people behind the In Shape Mummy Health Shake. It has helped me lose my post-pregnancy weight in a healthy way and very helpful during days where I had to wake up early for school drop offs and going to work. I've lost 15 kgs and I couldn't be any happier. I've regained my energy and have lots of time to play with my 2 kids. It's breastfeeding-friendly which is even better for me because the nutrients this Healthy Shake has is good for my little one. I feel great and motivated to work out even more when I saw my results. I'm so in love with this Healthy Shake!!! Thanks to Lisa and the rest of their team. ♥️"
- Maureen, WA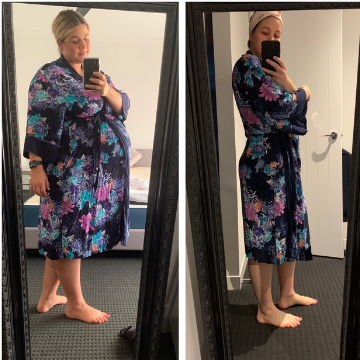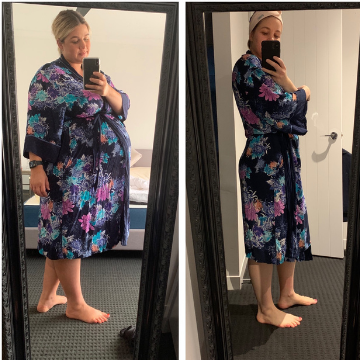 ★ ★ ★ ★ ★ 

"I've lost 31.5 kgs thanks to the In Shape Mummy Health Shakes. 110 kgs to 78.5 kgs! Juggling two little boys under 2 years old doesn't leave much time for healthy choices for Mummy and the In Shape Mummy Health Shake is such an easy solution to get all the goodness I need to keep going! My older son is 20 months and I didn't get the chance to lose the weight gained whilst carrying him before I was pregnant again with baby #2. I easily gained 40kgs across the two pregnancies and no thanks to terrible pelvic pain in pregnancy #2 wasn't able to keep active. Now that my second son is here and the pelvic pain has gone I have stuck to replacing breakfast with my shake and walking every morning for the duration of the morning sleep. Some days I will do a second shorter walk during his nap. I'm still able to enjoy yummy healthy foods and definitely do not feel like I'm going without. I no longer crave sugary foods as the shake sets me up for the day with its magical satisfying ingredients! The shake has become even more of a must since returning to work! If I thought I was busy before, life just got a whole lot busier! Now that I've lost the weight, I have more energy, zero aches and pains and have a better mood. I tell all my friends about In Shape Mummy because easy weight loss doesn't need to be a secret! Xx"
- Carly, Vic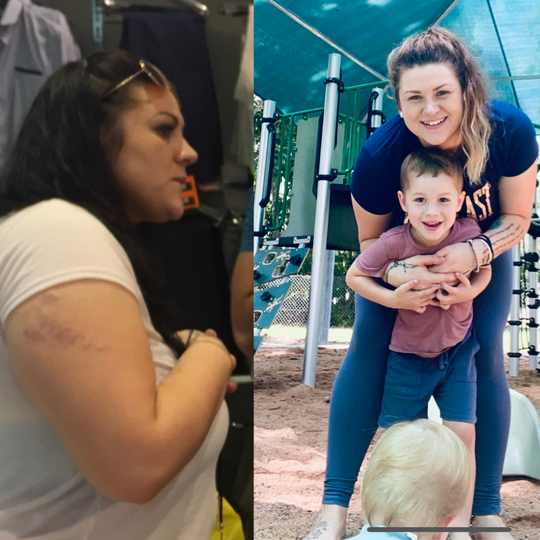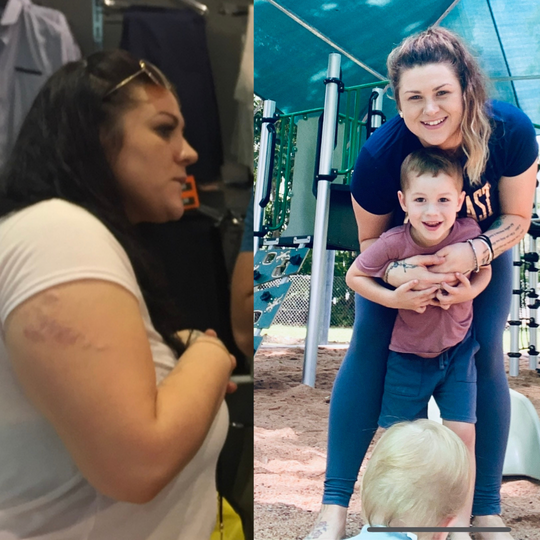 ★ ★ ★ ★ ★ 

"I have lost over 30kg with In Shape Mummy Health Shakes, exercise and a complete diet change. ⁠⁠ I started at size 22 and am a loose size 12 at the moment… and nearly a 10! ⁠I feel so much better! With my injuries in my spine, pelvis and knee my weight loss has been the best thing for my pain. ⁠
7-8 months ago I couldn't have even imagined I could drop this much weight! The change in my life has been insane! ⁠ My advice to other mums is "stick with it and don't give up!" ⁠ Thanks so very much for your In Shape Mummy Health Shakes. They are the best thing for mums on the go and while breastfeeding as well. Words can not express how grateful I am with my weight loss. I couldn't of started this without your shakes. My life is forever changed." ⁠

- Jess, NT