Breastfeeding Mum of 2 Jess lost over 30 kgs!
Here's how she did it & her tips...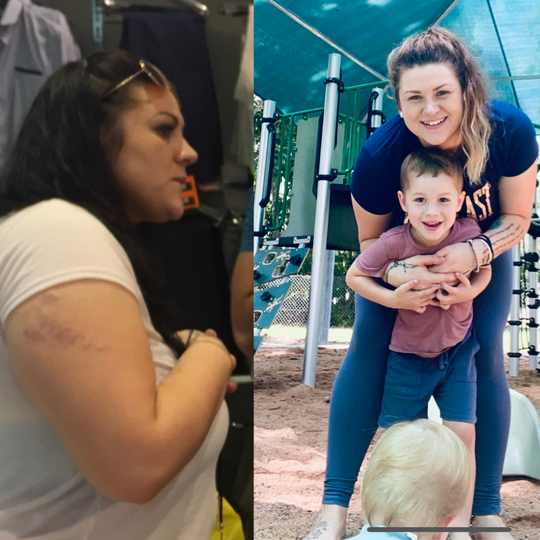 "⁠⁠I started at size 22 and am now a loose size 12. ⁠I feel so much better!
With my injuries in my spine, pelvis and knee my weight loss has been the best thing for my pain. ⁠
7-8 months ago I couldn't have even imagined I could drop this much weight! The change in my life has been insane! ⁠
I have lost over 30kg with In Shape Mummy Health Shakes, exercise and a complete diet change.
And the In Shape Mummy Health Shake has been so much help in dropping the weight.
My favourite flavour is the Vanilla In Shape Mummy Health Shake.
I had the best results replacing lunch with a shake, plus a shake before work out and post work out. And calorie tracking to make sure I was in a deficit.
Since starting this journey I have changed my diet to clean eating with no bread and no dairy. I was running for the first 3-4 mths when I started and now doing high intensity workouts of 40-50 mins and weight training. My goal now is to compete next year with a gym friend and do my first body comp.
My advice to other mums is stick with it and don't give up!
The mental health and confidence is amazing and I hope every mum can achieve that if they want it.

Thanks so very much for your In Shape Mummy Health Shakes. They are the best thing for mums on the go and while breastfeeding as well. Words can not express how grateful I am with my weight loss. My life is forever changed."
- Jess
Need some help with your own transformation?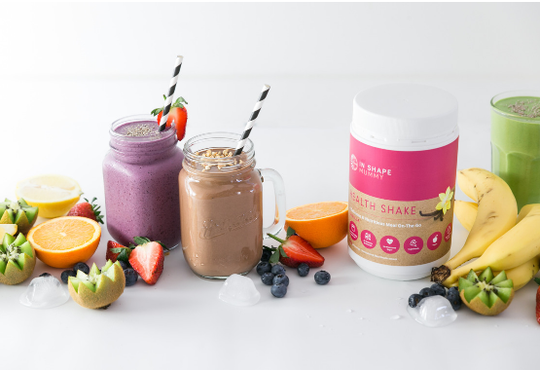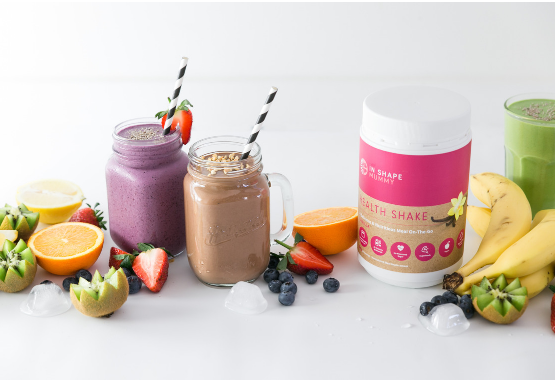 Fast Track Weight loss with our Quick, Easy and Delicious Superfood Meal Replacement, the In Shape Mummy Health Shake.

Boost Your Energy while you Shed Body Fat with our Premium blend of Organic Pea & Brown Rice Protein, 25 Vitamins & Minerals, Probiotics plus Organic Superfoods.
Our Breastfeeding Shake is enhanced with Natural Lactation Aids; Milk Thistle and Fenugreek to Support Milk Supply.
Look and Feel Your Best with NO Artificial Nasties, NO Caffeine, NO Wheat, NO Soy & NO Lactose. 100% Breastfeeding & Vegan Friendly.  Made in Australia.

Enjoy as the Quickest and Easiest Slimming Breaky, Lunch or Snack.
FREE 12-Week Health & Weight Loss Support Program worth $168 with any shake purchase.
Did you know there are 2 types of In Shape Mummy Health Shakes?
We want to help mums of all stages of life look and feel their best. 

That's why we have two options to help you get the best  results. One to support breastfeeding mums and the other to support mums who are not breastfeeding.