Here's a healthier version of Shepherd's Pie the whole family will love. This is one of the recipes from our FREE 12-Week Health & Weight Loss Program.

Serves: 2
Calories: 399
Prep: 10 minutes
Cook: 55 minutes
Ingredients
200 grams lean minced beef or vegetarian beef mince substitute 
2/3 cup peeled and chopped sweet potato (medium)
2/3 cup celeriac
2/3 white onion (medium)
7 sliced mushrooms (medium)
3/4 can tinned tomato
1 pinch cayenne pepper
2/3 tbsp worcestershire sauce
2/3 tsp crumbled bay leaf (medium)
2 & 2/3 cup chopped broccoli florets

Method
1. Pre-heat your oven to 180C and boil the sweet potato and celeriac until tender, but firm.
2. Sautee the onion in 1tbsp of water as no oil is really needed. Cook until soft and glassy looking.

3. Add in the mince and cook for 10 minutes before adding the mushrooms and broccoli.
4. Cook for 5 minutes longer until the mushrooms are soft and starting to brown a little.
5. Add Worcestershire sauce and stir before adding the chopped tomatoes.
6. Simmer with the lid off for 10-20 minutes until the liquid has evaporated.
7. Season with salt and pepper to taste.
8. Spoon the mince mixture into an ovenproof dish and top evenly with the mashed potato (you could even swap the sweet potato for butternut or other squash or carrot, or use a mix).
9. Bake for 20 minutes or until the potato begins to brown.
Want More Delicious & Healthy

Recipes?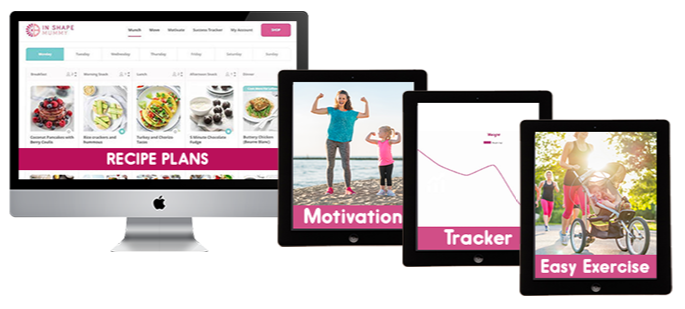 FREE 12-Week Health & Weight Loss Support Program

Weekly Meal Plans, Delicious & Healthy Recipes, "Done for You" Shopping List, Motivating Stepping Challenge, Online Success Tracker, Motivation, Inspiration & More.
FREE with any In Shape Mummy Health Shake or Pack purchase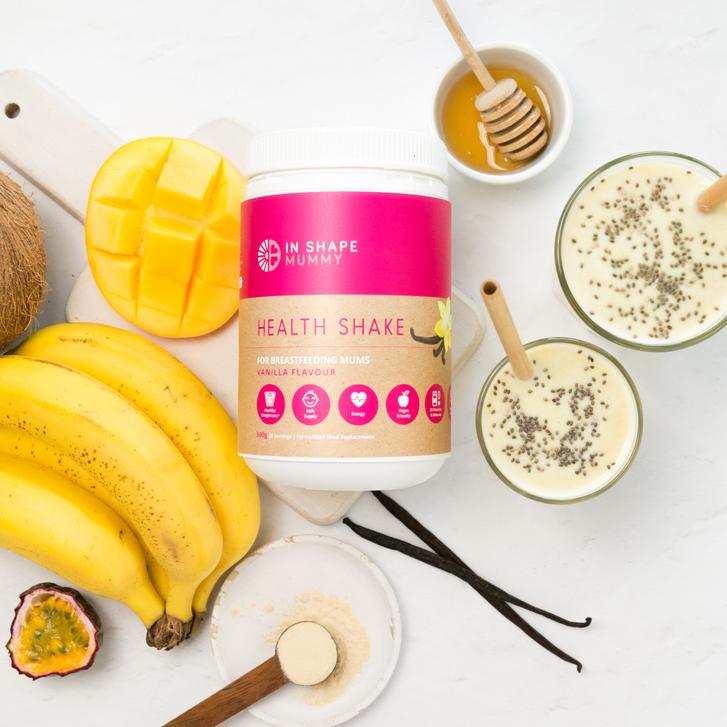 In Shape Mummy Health Shake
For Breastfeeding Mums
The Ultimate Superfood Meal Replacement Shake for Weight Loss & Milk Supply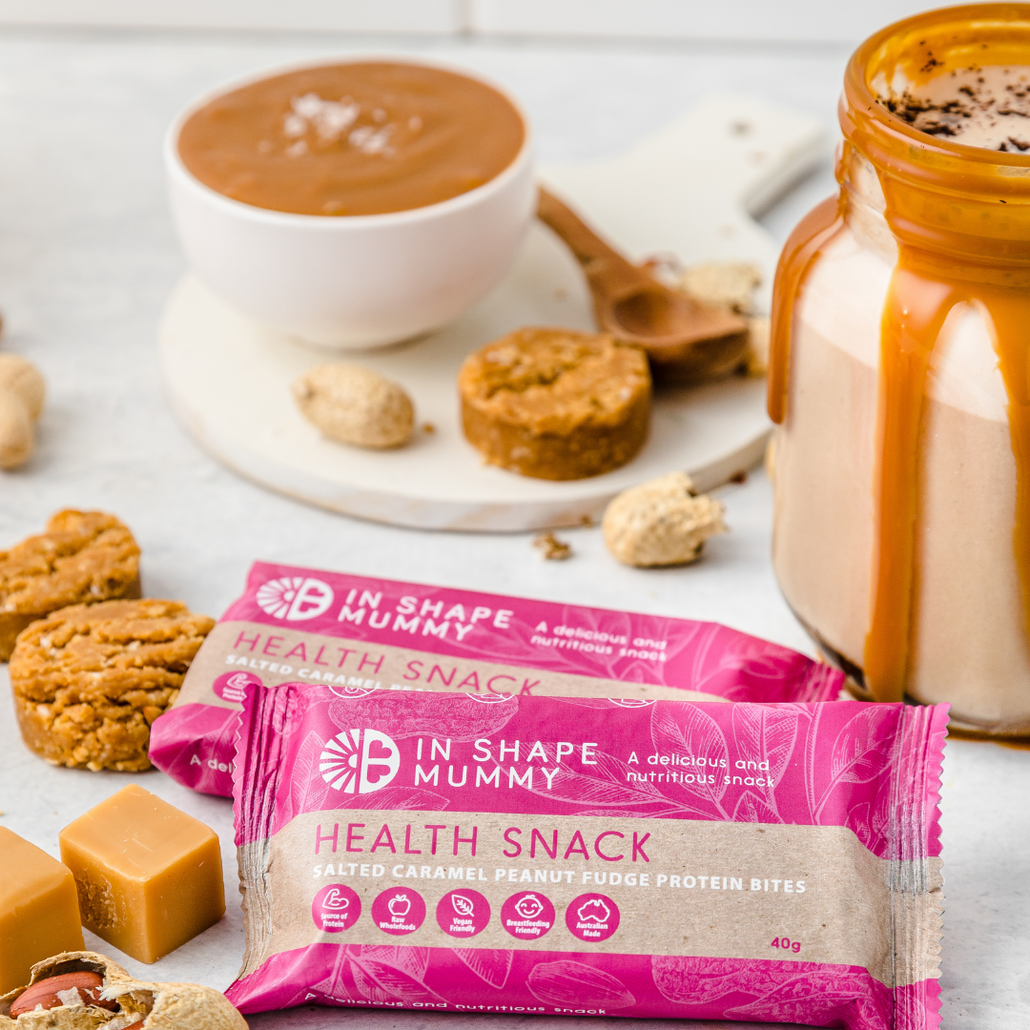 In Shape Mummy Health Snacks
Salted Caramel Peanut Fudge Protein Bites
Delicious & Nutritious
Snacks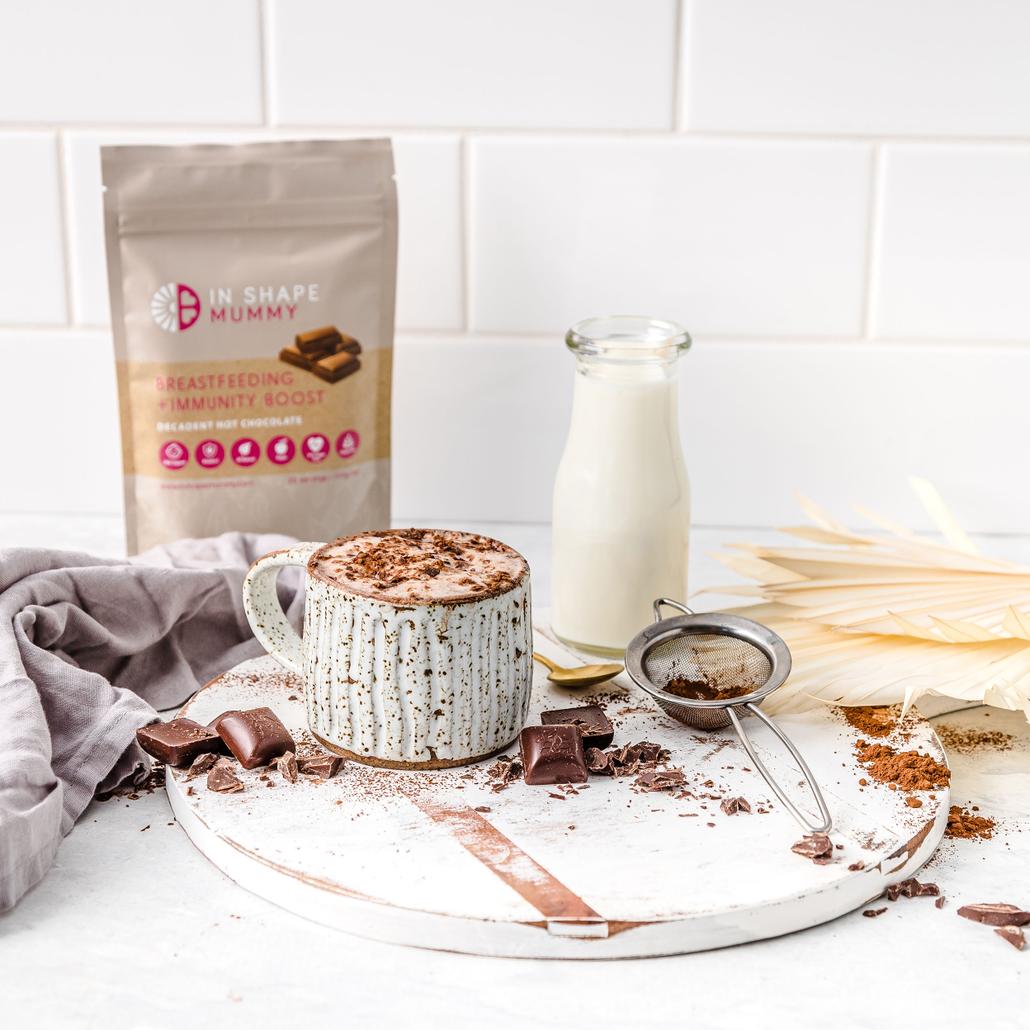 In Shape Mummy Hot Drinks

Hot Chocolate, Chai Latte & Tea
A delicious way to
Boost Your Milk Supply
Did you know there are 2 types of In Shape Mummy Health Shakes?
We want to help mums of all stages of life look and feel their best. 

That's why we have two options to help you get the best  results. One to support breastfeeding mums and the other to support mums who are not breastfeeding.