How Quickly Can You Expect to Lose Weight?
Why Slow & Stead Wins the Race
Extreme diets with rapid weight loss can seem quite appealing. Especially when we want to fit into those old jeans now! But, unfortunately, weight loss and weight maintenance are not effortless. Both involve daily effort to making positive and healthy choices. The effort is required now. The results will come later.
Although we want results now, if you are breastfeeding, you need to be patient to protect your milk supply. When you're breastfeeding, a healthy weight loss goal is 2 kilograms per month. If you are not breastfeeding you can aim for 4-6 kilograms per month.  Any program that promises more weight loss than that is probably a fad diet of some kind.
Research shows that people who lose weight rapidly are more likely to gain it back. This is because that the methods used to lose weight rapidly are not sustainable.  Sure eating only carrots for weeks would make you lose weight rapidly. But you would not have any energy and your milk supply would be impacted if you're breastfeeding. And, as soon as you returned to eating normally again the weight would also return. On top of that your metabolism could be slowed down long term, making weight management even more difficult.
Remember it is not just about the number on the scale!
Following a weight loss program is not just about the number on the scale, but improving health matters too. Especially if you need to maintain your energy to take care of a family. And, if you are breastfeeding, you need to be healthy to maintain your milk supply.
A recent study, published in the American Journal of Clinical Nutrition, analysed the micro-nutrient composition of four popular diets (Atkins, Zone, LEARN, and Ornish) to determine their nutritional adequacy. Overweight participants were required to follow one of the assigned diets for 8 weeks. No vitamin or mineral supplement was required by the study.
After eight weeks of being on the diets, over 25% of women had nutrient levels lower than the daily requirement for thiamine, folic acid, vitamins C, A, and E, iron, and magnesium. Eliminating entire food groups, which many of these diets do, may result in vitamin and mineral deficiencies, which is never good for overall health or maintaining energy.
So what do you do if you want to lose weight?
Follow a balanced diet which includes lean protein, whole grains, lots of fruits and vegetables, and healthy fats. Each food group provides a specific nutrient your body needs to function properly, so make sure each meal is well-balanced.
Even though it may be tempting to try to speed up your weight loss, don't eat less than 1200 calories per day. If you eat less than 1200 calories per day, it is too difficult to fit in all the nutrients your body needs (plus if you are breastfeeding, you may affect the quantity of your milk supply and the nutrition you are providing to your bub).
Remember, it took 9 months to gain the weight and create a beautiful baby, so the weight isn't going to fall off overnight either. Just stick to a balanced eating program and your body will naturally achieve its own healthy weight.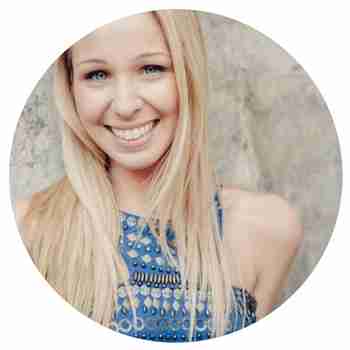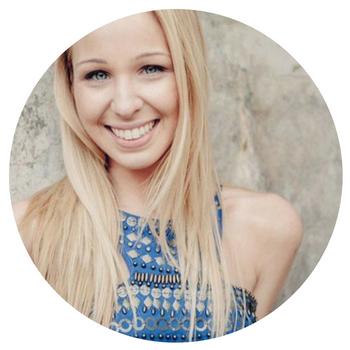 Julie Masci, BHlthSc, APD, AN
Julie is one of In Shape Mummy's dietitians and the founder and director of New Life Nutrition. Julie was key in the formulation of the In Shape Mummy Health Shake for Breastfeeding Mums. She is a Mum to 3 children under 5, 2 little boys and a bouncing baby girl. Julie has appeared on Brisbane's televisions as an expert dietitian on Channel 9 News, Channel 7 News, Today Tonight and Brisbane Extra, as a diet and nutrition expert. She has extensive experience as a public speaker on a variety of nutrition topics, such as obesity, diabetes, and digestive health. In her career, she has been a monthly contributor to Prevention Magazine as their Grocery Guru and Australian Weight Watchers magazine.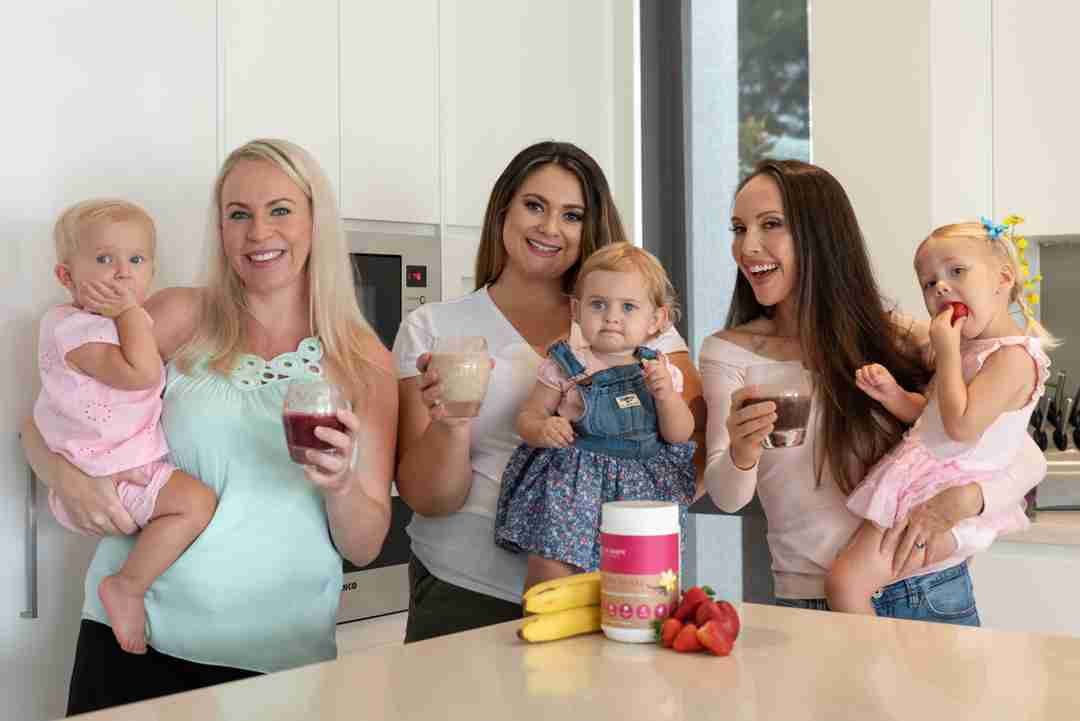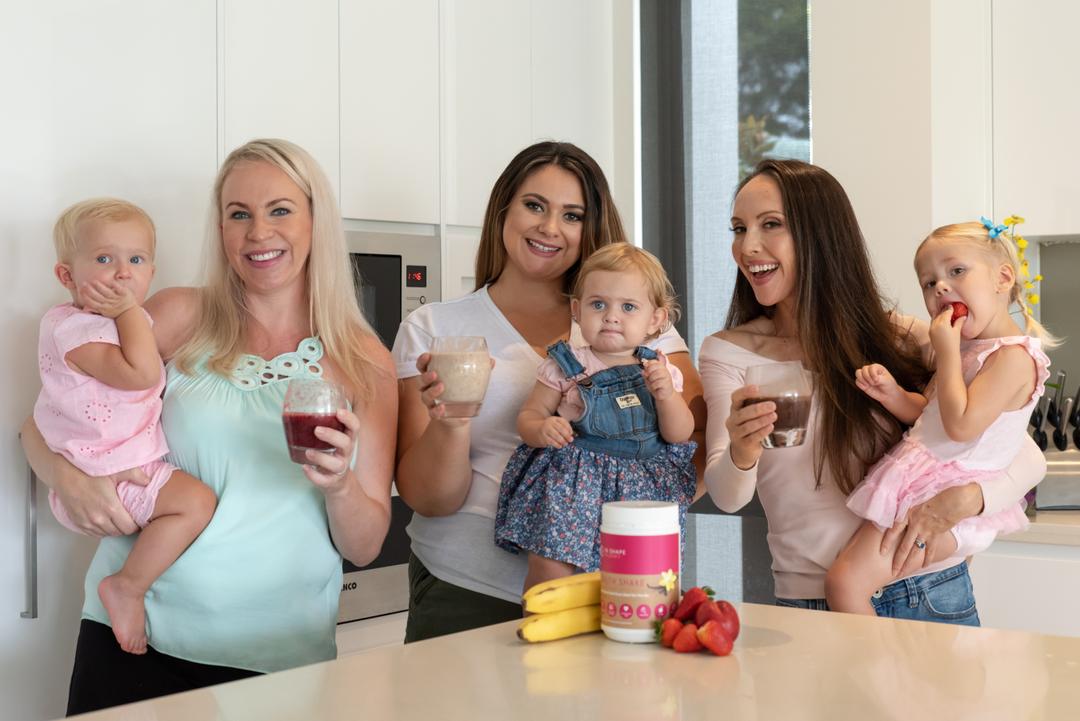 If you're like most Busy Mums you want to eat Healthier and Exercise. But that's easier said than done. Especially when you're trying to cope with Sleep Deprivation and the constant demands of motherhood.

That's why Busy Breastfeeding Mum, Lisa Bergsma, and her team of Leading Dietitians and Nutritionists, created the In Shape Mummy Health Shake, The Ultimate Superfood Meal Replacement Shake for Breastfeeding Mums.

The whole idea behind the In Shape Mummy Health Shake is to make Improving Your Health and Getting In Shape Easy for Breastfeeding Mums, while supporting your baby's needs.
The In Shape Mummy Health Shake gives you energy rather than takes energy away as most diets do.
Our potent blend of Organic Pea & Brown Rice Protein, 25 Vitamins and Minerals, Probiotics plus Organic Superfoods will Boost Your Energy and Support Your Milk Supply while helping you reach a Healthy Weight.
The In Shape Mummy Health Shake is enhanced with Milk Thistle and Fenugreek which are herbs that have been used for centuries to Boost Milk Supply. 
You and Your Bub will Feel Your Best with NO Artificial Nasties, NO Gluten, NO Lactose and NO Soy. It is also Vegan Friendly.
Our Breastfeeding Shake was so popular that we introduced a shake for Busy Mums who are Not Breastfeeding.


"The In Shape Mummy Health Shake is scientifically formulated to help Busy Mums get the vitamins, minerals, dietary fibre and easy to digest protein they need to Lose Weight and Sustain Energy. And for Breastfeeding Mums, Support their Milk Supply.
One of the best parts about these shakes is that they contain premium Organic Pea & Brown Rice Protein, unlike many popular shakes that contain whey or soy protein. This high quality vegan protein can avoid digestive issues such as bloating and gas."
Julie Masci, Dietitian HBlthSc, APD, AN
-In Shape Mummy Scientific Advisory Panel
Did you know there are 2 types of In Shape Mummy Health Shakes?
We want to help mums of all stages of life look and feel their best. 

That's why we have two options to help you get the best  results. One to support breastfeeding mums and the other to support mums who are not breastfeeding.