9 Simple Tips to Make the Healthiest Choices at the Supermarket 
Get our Leading Dietitians Best Tips
Grocery shopping regularly is essential to ensure sure you have plenty of fresh, healthy food available when you need it. But, learning to navigate the grocery aisles to make healthy choices can be a real task. There are so many health claims on food and, unfortunately, most of these are just marketing ploys to trick you into purchasing items. Being savvy while shopping (and making sure you always go on a full stomach) can help you pick the healthiest options for you and your family. Fortunately, we have 9 simple tips to help.
1. Shop the perimeter.
In Shape Mummy recommends a diet based on whole, unprocessed foods. These are the foods that don't come with food labels. Fruits, vegetables, and lean source of protein should make up the bulk of your diet. These foods are usually found around the perimeter of the store and should be your first stop at any visit. Once you have filled up your cart with plenty of fresh, whole foods, you can venture into the aisles for specific items. This may seem complicated but fortunately we have tricks on how to read labels and to know exactly what you are looking for on packages.
2. Beware the serving size.
The Nutrition Information Label is the place to start your investigation. Ignore any health claims or healthy "sounding" words on the front of the package. All the information you need is right on the back. Start with the serving size and the number of servings per package. Many people assume the nutrition information on the label are for the whole package. Many times foods that seem like they can be eaten in one sitting can contain 2 or 3 servings per container, so watch out!
3. Check the calories per serving vs. the size.
Then make a judgement on the serving size versus the energy each serving provides. This gives you an idea of the energy density of the food. In general, a meal may provide approximately 350-450 calories and a snack between 120-200 calories. If a small snack that is unlikely to be filling is going to provide you with as many calories as a meal, you may want to think again about buying that snack and look at an alternative.
4. Check the fat.
Next take a look at the fat content. A good rule of thumb is to choose foods that have less than 10g of fat per 100g serving. As far as saturated fat, choose items with less than 3g per 100g serving. As far as the trans-fat content, you want to avoid it completely. You will need to look at the ingredients list for that information. If you see the word "partially hydrogenated oil" then the product contains trans-fat and is not a good choice. Put that item back.
5. Check the Sugars.
As far as the carbohydrates on the label go, it's not so much the quantity of carbohydrates, as the type that matters. Limit sugar to less than 10g per 100g serving. Also, check out the ingredients list for sugar under other names such as dextrose, fructose, honey, maple syrup, maltose, lactose, sucrose, and cane sugar, to name a few.
6. Check for fibre.
Fibre is a key component of any healthy diet. If the label lists fiber, the higher the better, but at least 3g per 100g serving is great.
7. Check the protein.
When looking at the protein content, it's not quite as important as some of the other factors. This is mainly because most good sources of protein do not come in a box – instead they are fresh sources such as meat, chicken, fish and eggs. Protein needs also vary from person to person (similar to calories) based on activity level, age, gender, and other lifestyle factors. Protein should make up 10-35% of daily energy. Most adults need around 0.8-1g of protein per kilogram of body weight to maintain muscle mass.
8. Check the sodium.
Checking out the sodium on the label is especially important for those with high blood pressure or who are sensitive to the effects of sodium. For healthy adults, sodium consumption should not exceed more than 2,300 mg (1 teaspoon). Anything with less than 400 mg per 100g is considered a good choice, less than 120 mg per 100g is ideal.
9. Check the ingredients list.
Lastly, the ingredients list can tell you a lot. The ingredients are always listed by quantity, the largest quantity at the top. So if you see sugar as one of the top three ingredients, you know that the food is likely high in sugar. Ideally, foods you consume should have as few ingredients as possible. The more ingredients a food has, generally the more processed it has been and that can mean it is not optimal for health or weight loss.
Apply these easy tips to your next shopping trip to make sure you come home with the healthiest choices possible for you and your family.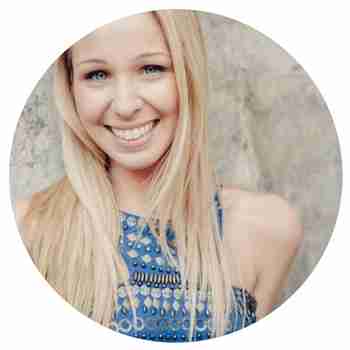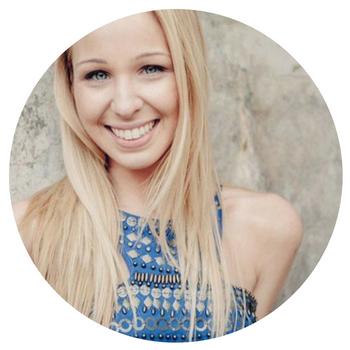 Julie Masci, BHlthSc, APD, AN
Julie is one of In Shape Mummy's dietitians and the founder and director of New Life Nutrition. Julie was key in the formulation of the In Shape Mummy Health Shake for Breastfeeding Mums. She is a Mum to 3 children under 5; 2 little boys and a blueberry obsessed baby girl. Julie has appeared on television on Brisbane's Channel 9 News, Channel 7 News, Today Tonight and Brisbane Extra, as a diet and nutrition expert. Julie is also a regular guest on Brisbane's ABC radio. She has extensive experience as a public speaker on a variety of nutrition topics, such as obesity, diabetes, and digestive health. In her career, she has been a monthly contributor to Prevention Magazine as their Grocery Guru and Australian Weight Watchers Magazine.

Want to Fast Track Your Results?
Many Busy Mums don't have time to cook health food and exercise ALL the time.

Great news! Now you can Fast Track Weight Loss with our Quick, Easy and Delicious Superfood Meal Replacement, the In Shape Mummy Health Shake.
Boost Your Energy while you Shed Body Fat with our Premium blend of Organic Pea & Brown Rice Protein, 25 Vitamins & Minerals, Probiotics plus Organic Superfoods.
Our Breastfeeding Shake is enhanced with Natural Lactation Aids; Milk Thistle and Fenugreek to Support Milk Supply.
Look and Feel Your Best with NO Artificial Nasties, NO Caffeine, NO Wheat, NO Soy & NO Lactose. 100% Breastfeeding & Vegan Friendly.  Made in Australia.

Enjoy as the Quickest and Easiest Slimming Breaky, Lunch or Snack.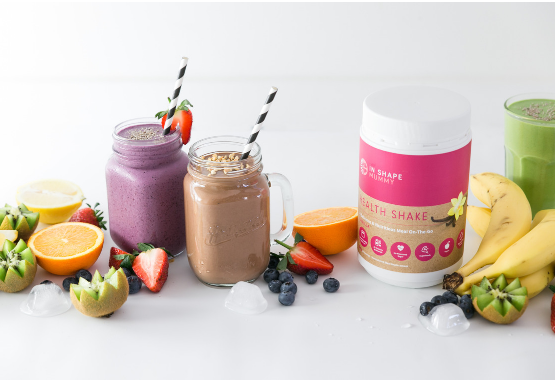 "The In Shape Mummy Health Shake is scientifically formulated to help Busy Mums get the vitamins, minerals, dietary fibre and easy to digest protein they need to Lose Weight and Sustain Energy. And for Breastfeeding Mums, Support their Milk Supply, alongside a balanced diet.
One of the best parts about these shakes is that they contain premium Organic Pea & Brown Rice Protein, unlike many popular shakes that contain whey or soy protein. This high quality vegan protein can avoid digestive issues such as bloating and gas."
Julie Masci, Dietitian HBlthSc, APD, AN
-In Shape Mummy Scientific Advisory Panel
Did you know there are 2 types of In Shape Mummy Health Shakes?
We want to help mums of all stages of life look and feel their best. 

That's why we have two options to help you get the best  results. One to support breastfeeding mums and the other to support mums who are not breastfeeding.