Want to Boost Your Motivation? 
Watch this short video to learn the 6 keys to create an unstoppable mindset
You already possess the most powerful secret weapon to achieve your goals. Now discover how to unleash it.
So what is this secret weapon? It is your MINDSET.
The reason is, your mind controls all of your actions.
You need to focus on your mindset just as much as you focus on food and exercise.
There are 6 keys to create a successful mindset.   
Keys 1. Get clear about your 'Why' 
You need to be clear on "why" you want to get fit and healthy. And get clear on what is at stake if you don't reach your goals. Your "why", is your motivation. Ask yourself what benefits you get from being fit and healthy. Are you after, more energy, better self-confidence, getting in shape or just feeling great? Visualise the new you. How will you feel? Now ask yourself what you will experience if you're not fit and healthy?
Key 2. Believe in yourself
Millions of mums all over the world have got in shape. So it IS possible for you too. Believing that this is possible FOR YOU opens your mind and paves the way to success. It's not a question of whether you can do it, it's a question of how badly you want it.
Key 3. Change your strategy
Realize that your current body is a result of your past behaviours. And realize that every new day is an opportunity to change YOUR future by changing YOUR strategy
Key 4. Take it one step at a time
Don't get overwhelmed by your big goal. It's helpful to break up your overall goals into bite size chunks of four weeks at a time. Then you can focus on your progress rather than how far you still have to go.
Key 5. Make an effort to Think Positive
Positive thoughts are empowering. It's not enough to read one motivational article and be done with it. You need to make a conscious effort to have positive thoughts on a daily basis. To keep positive thoughts top of mind, put post it notes with positive and motivational quotes on your fridge and around your house.
Key 6. Don't wait to feel motivated to get started!
Because you could be waiting a long time! The trick is to create an healthy habits. And the best way to start, is to take action. Start small, and then build on it. Once you start, you'll feel good and you'll be more motivated to continue on. Before you know it you'll have built a healthy habit! Committing to drinking an In Shape Mummy Health Shake each day is an excellent start.
It can be hard to muster motivation to stick to goals on your own. Join our community of like minded mums on Facebook and Instagram for extra motivation and support.
You have the power. The time is now! You can do this.
Fast Track Weight Loss & Boost Your Energy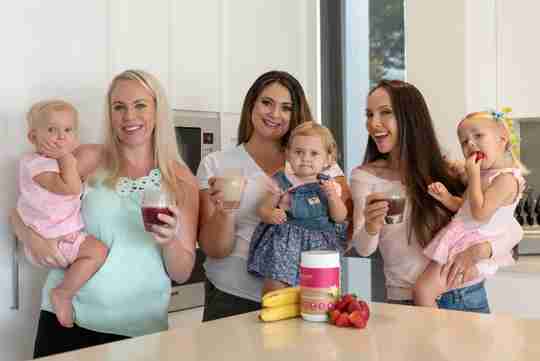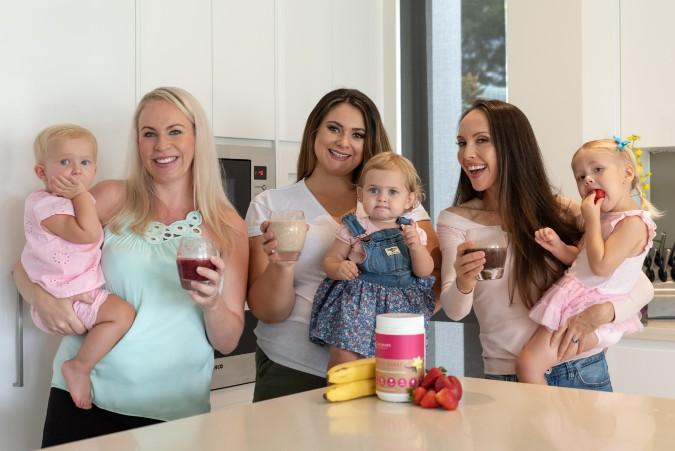 Many Busy Mums don't have time to cook health food and exercise ALL the time.

Great news! Now you can Fast Track Weight Loss with our Quick, Easy and Delicious Superfood Meal Replacement, the In Shape Mummy Health Shake.
Boost Your Energy while you Shed Body Fat with our Premium blend of Organic Pea & Brown Rice Protein, 25 Vitamins & Minerals, Probiotics plus Organic Superfoods.
Our Breastfeeding Shake is enhanced with Natural Lactation Aids; Milk Thistle and Fenugreek to Support Milk Supply.
Look and Feel Your Best with NO Artificial Nasties, NO Caffeine, NO Wheat, NO Soy & NO Lactose. 100% Breastfeeding & Vegan Friendly.  Made in Australia.

Enjoy as the Quickest and Easiest Slimming Breaky, Lunch or Snack.
"The In Shape Mummy Health Shake is scientifically formulated to help Busy Mums get the vitamins, minerals, dietary fibre and easy to digest protein they need to Lose Weight and Sustain Energy. And for Breastfeeding Mums, Support their Milk Supply.
One of the best parts about these shakes is that they contain premium Organic Pea & Brown Rice Protein, unlike many popular shakes that contain whey or soy protein. This high quality vegan protein can avoid digestive issues such as bloating and gas."
Julie Masci, Dietitian HBlthSc, APD, AN
-In Shape Mummy Scientific Advisory Panel
Did you know there are 2 types of In Shape Mummy Health Shakes?
We want to help mums of all stages of life look and feel their best. 

That's why we have two options to help you get the best  results. One to support breastfeeding mums and the other to support mums who are not breastfeeding.