Health & Weight Loss Superfoods for Busy Mums
Many Busy Mums don't have time to cook health food and exercise ALL the time.
Great news! Now you can Get In Shape with our Quick, Easy and Delicious Superfoods.  
All In Shape Mummy products are free from dairy, soy, processed sugar and artificial nasties. We use only the best quality ingredients including organic superfoods to help you Look and Feel Your Best. 
Click here for our Busy Mums range. Click here for our Breastfeeding Mums range.
What is the difference between or Busy Mum and Breastfeeding Shakes? Click here to find out.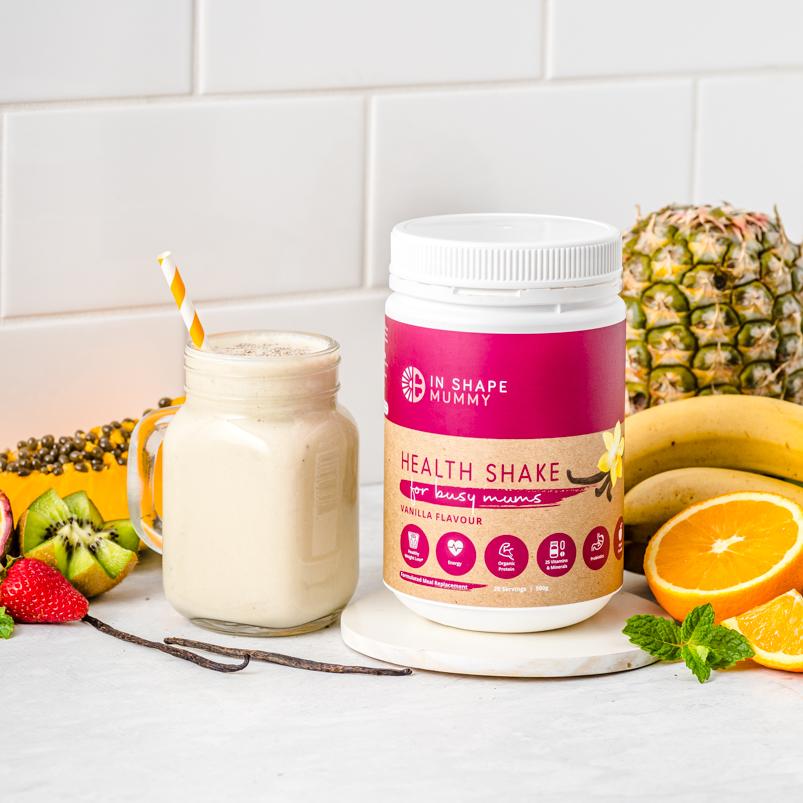 For Busy Mums
The Ultimate Health & Weight Loss Support for Busy Mums
Multi Buy & Save
Spend over
$85
and get FREE Shipping to anywhere in Australia & New Zealand
Join thousands of Mums all getting In Shape Together!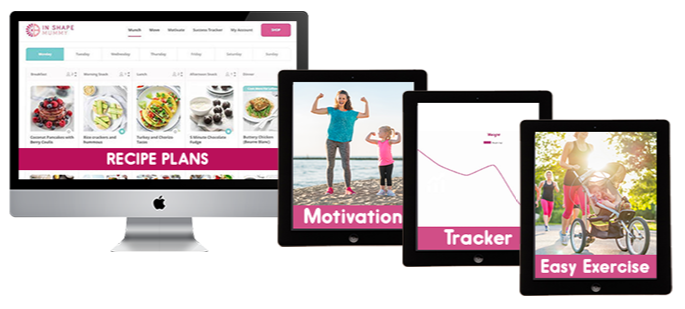 FREE 12-Week Healthy Weight Support Program
Weekly Meal Plans, Over 200 Delicious & Healthy Recipes, "Done for You" Shopping List, Motivating Stepping Challenge, Online Success Tracker, Motivation, Inspiration & More.
FREE with any In Shape Mummy Health Shake or Pack purchase
Sure… you've seen Shakes before.
But don't be fooled…   They Are Not All Created Equal!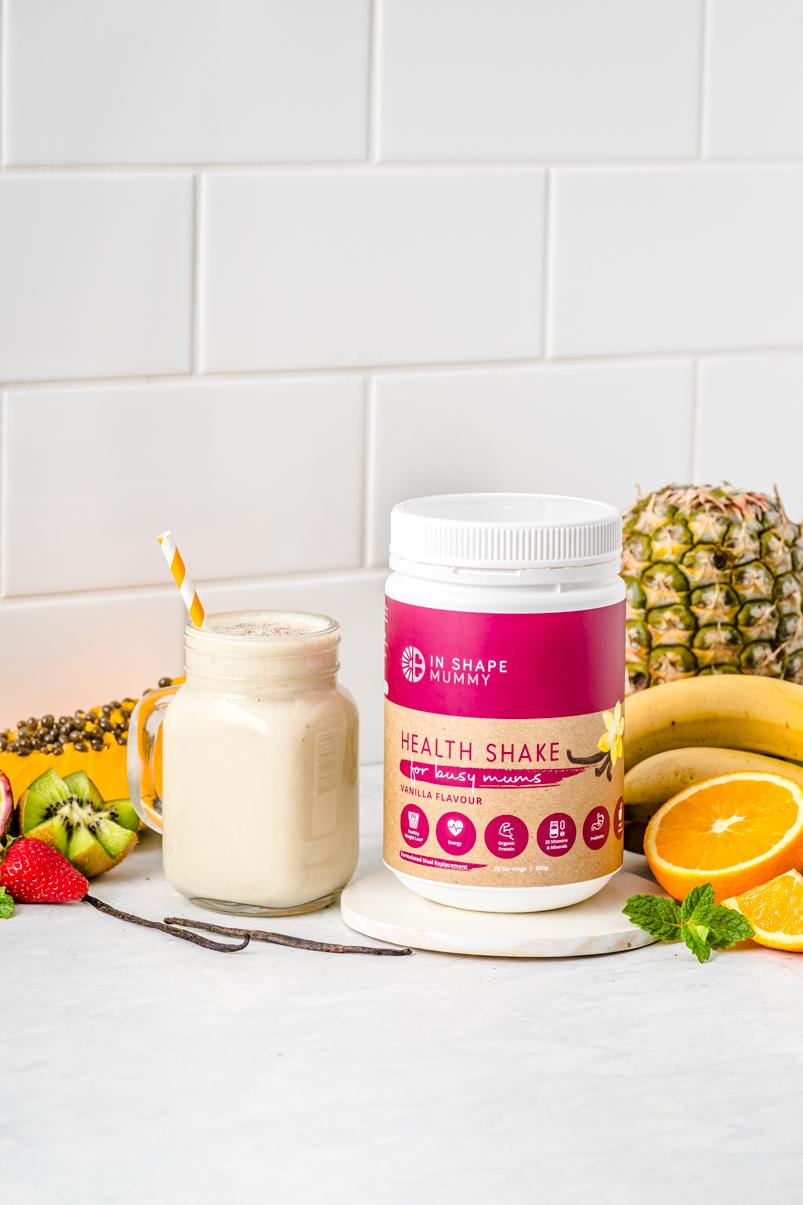 No Articial Nasties
✓ Most other shakes are adulterated with artificial chemicals, soy hormones, gluten, dairy, artificial sweeteners, and the list goes on!  All of which can make you feel tired and terrible. We keep the artificial nasties OUT and we only use healthy ingredients so you have more energy and feel great. 
More than just a Protein Shake
✓  Our Meal Replacement Shake contains essential Vitamins, Minerals, Fibre, Probiotics  and Antioxidants as well as Protein and Superfoods, to support your  Milk Supply and Boost Your Energy and Health. 
The Organic Pea & Brown Rice Protein Difference
✓ Unlike many popular weight loss shakes that contain whey (dairy) or soy protein, we use an Organic Pea & Brown Rice Protein which avoids digestive issues such as bloating and gas.
98% Less Sugar
✓ Many other weight loss shakes contain over 40 grams of processed sugar,  which actually slows weight loss. That's equivalent of 10 teaspoons –  imagine having that in your coffee, let alone in your meal! In contrast  we use less than 1 gram of sugar naturally derived from fruit.
We use only the best for you because we care about your health.
See what a Leading Dietitian has to say about In Shape Mummy Shakes
Watch this video to hear Leading Dietitian and Busy Mum of 3 explain the Science behind this Amazing Breakthrough.
A Healthy Meal in less than 1 Minute!
Simply mix 2 tablespoons of our Delicious Vanilla, Chocolate Brownie or Caramel Fudge Powder with milk.
Or, blend with a cup of fruit to create your own favourite flavour in a smoothie.
It's a meal in less than a minute!
What is the difference between your Busy Mums Shakes and Breastfeeding Shakes?
Our Busy Mums Shake and Breastfeeding Shakes are made with the same base ingredients.
Our Breastfeeding Shake has added organic milk thistle and organic fenugreek which are herbs that breastfeeding mothers have used for centuries to help increase milk supply.
Our Busy Mums Shake is suited to mums who are not breastfeeding. It is also suitable for mums who are breastfeeding but already have adequate milk supply and do not need an extra boost from our Breastfeeding Shake. It is also suited for mums who are weaning.
Mums are RAVING about us...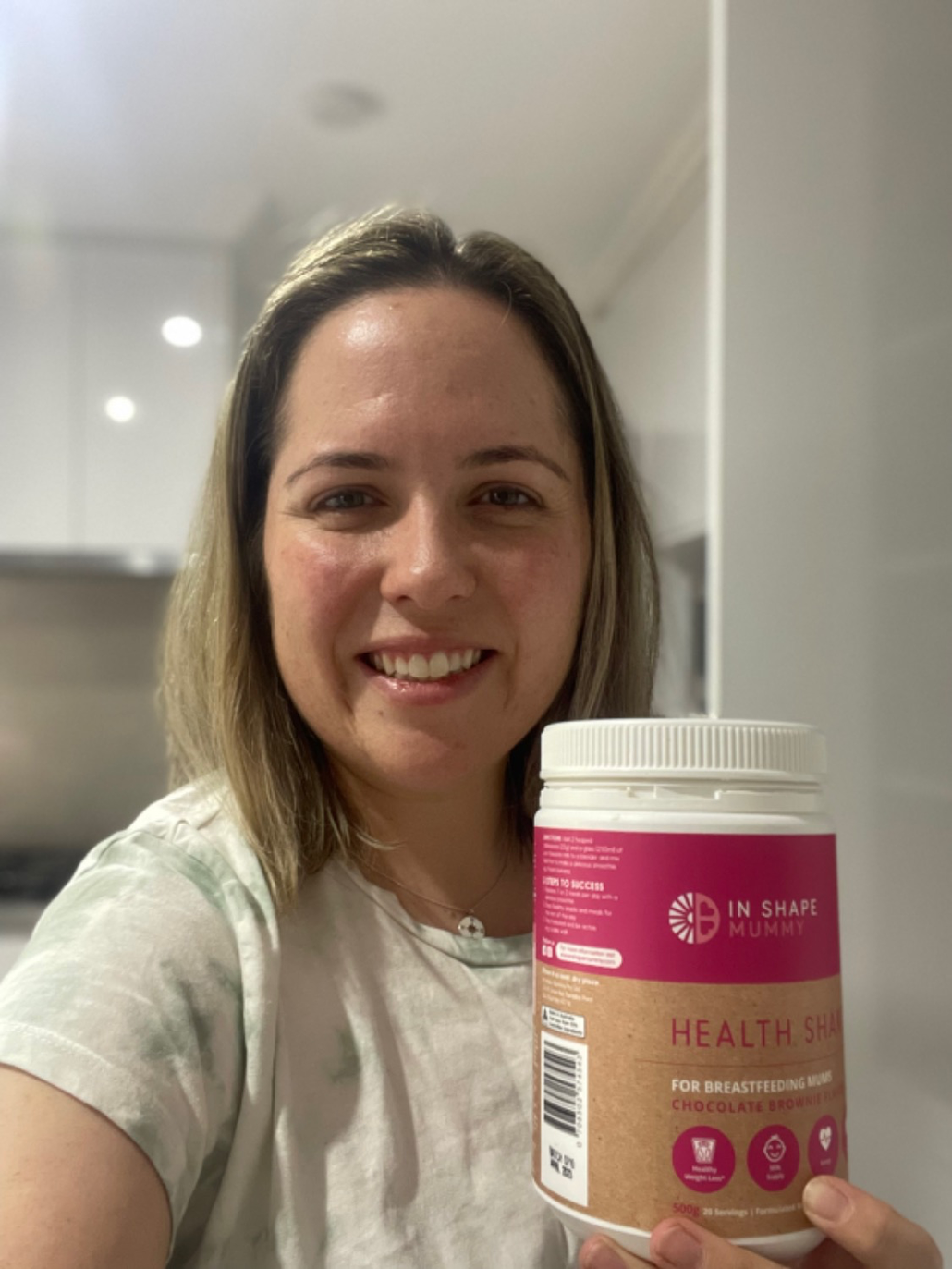 ★ ★ ★ ★ ★ 
"More energy more time! I have just switched to the shakes for busy mums (previously using the breastfeeding mums range) and once again, super pleased with the taste, and the feeling of being satisfied without being overly full, for longer!"
- Naomi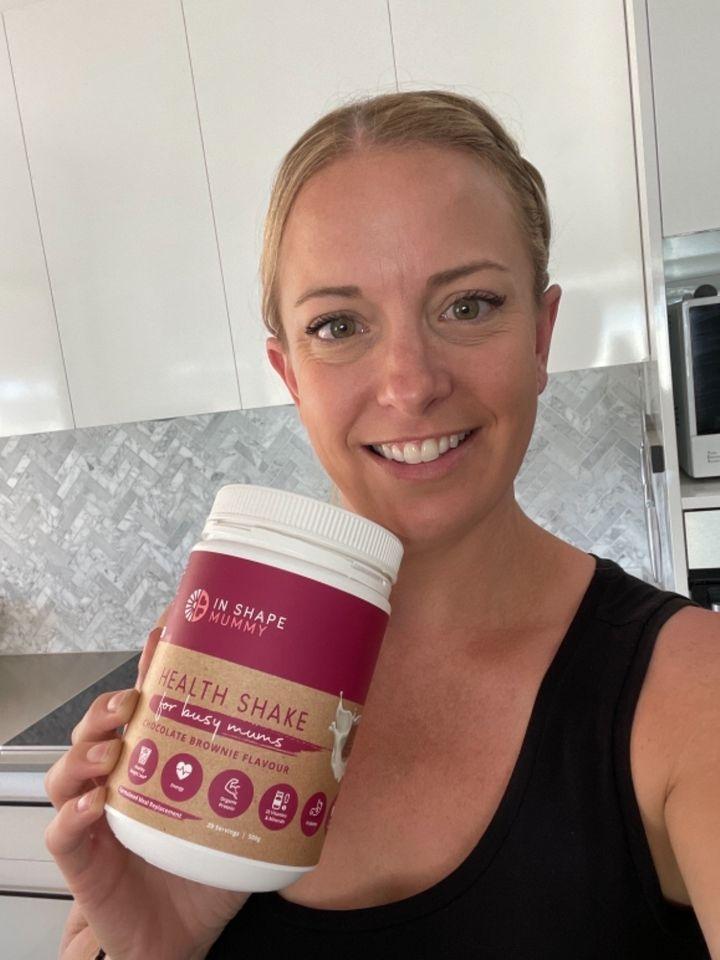 ★ ★ ★ ★ ★ 
"Honestly a lifesaver! I love my chocolate flavoured health shake for busy mums. Half the days it would be 1pm and I wouldn't have eaten anything. With the shake it's so quick and easy and fills me up. And now my son helps me make it every morning it's like a bonding experience ha ha!"
- Lindsay

★ ★ ★ ★ ★ 

"Delicious! I love the In Shape Mummy Shakes. Especially the vanilla flavour. They are so convenient in the morning and the flavour is great. I love mixing mine with ice, a bit of mango and banana and skim milk. I've already lost 4 kilos in 3 weeks so I'm very happy with the results!"
- Anna 

★ ★ ★ ★ ★ 

"YUM I've been having the In Shape Mummy Health Shakes for 3+ Years and have been either pregnant or breastfeeding that whole time. I have just stopped breastfeeding so have switched to the Busy Mums Shake and loving it! I have lost over 30kgs with In Shape Mummy Health Shakes. 
- Carly 

★ ★ ★ ★ ★ 

"Always great value Repeat customer here! I love these at lunch time, they keep me full and taste great! Don't bloat me up like other brands :)"
Kellie 

★ ★ ★ ★ ★ 

"Great taste Great tasting vanilla, easy to use and blends well."
- Elizabeth 

★ ★ ★ ★ ★ 

"Tasty I have lost weight while using this shake however I replace a my lunch with it. Overall, I am happy that I bought it and will continue on it."
- Dalal 

★ ★ ★ ★ ★ 

"Great for mums! Beautiful products, very yummy! Wonderful to deal with! Very happy!"
Alyce 

★ ★ ★ ★ ★ 

"Awesome! Both flavours are soooo good! Best shake out there 😁 keeps me full for ages!"
Sarah 

★ ★ ★ ★ ★ 

"Since I pregnancy till now is so hard to lose weight. First I feel nervous to take in shape mummy and I'm a person who is not interested in losing weight product and I saw some reviews so I want to try it's work or not. After I drink tea and health shake, I already lose some weight and feel great. Can't wait to get back my own body back.
Pneh 

Health Experts Love Us too!
I tend to be wary of a lot of commercial shakes made from whey and soy proteins. Many have highly processed or artificial ingredients with too much sugar. What I like about In Shape Mummy shakes is that they are made with natural ingredients, which are so much better for your energy levels and health.
Joyce - Accredited Nutritional Therapist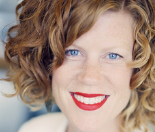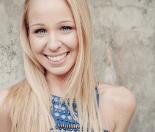 A key feature of these shakes is that they contain Organic Pea & Brown Rice Protein. Protein is essential for stabilising sugar levels, boosting energy and most importantly, keeping us full. Organic Pea & Brown Rice Protein provides a low allergenic vegan protein option that is more easily digested and generally better tolerated than other forms of protein.
Julie  -Dietitian & Nutritionist, BHlthSc, APD, AN