The truth about fats - why eating fat won't make you fat
Expert dietitian reveals all
Fat has a bad reputation
Fat has quite a bad reputation because a lot of people believe that fat makes us fat, right? This couldn't be further from the truth. The truth is that in order to maintain a healthy body and weight, you actually need to eat certain types of fat! Many people believe that the less fat they eat, the less body fat they will have, but avoiding fat can actually cause you to eat more and gain weight. It may seem counter-intuitive, but specific types of fat plays an important role in helping you eat less overall. The key is knowing which type of fat to eat...
Should you eliminate fat from your diet?
If you eliminate fat from your diet, you will have to replace those calories with something else. After all, you have to eat something! Calories only come from 3 main sources: carbohydrates, fat, protein. Most high protein foods contain fat, such as meat. So, really if you want to cut fat, you will have to cut back on protein too.
Part of the reason that fat has such a negative reputation is that fat is higher in calories, providing 9 calories per gram, as opposed to 4 grams provided by protein and carbohydrates. Many people believe that weight loss is just about decreasing calories, and although that plays a role, it's not the only thing that leads to weight loss.
Why cutting out fat can make you put on weight
If you cut fat out from your diet, and in turn most high protein foods, all you have left is carbohydrates. Most people will probably not choose to fill up on good carbohydrates like vegetables, but instead will probably seek to feel full by eating a large quantity of processed and easily prepared carbohydrates like bread, rice, pasta, potatoes, crackers, "fat-free" rice cakes, etc.
High carbohydrate processed foods have few nutrients and also have a significant effect on your blood sugar. High blood sugar, leads to increased insulin levels, which can cause weight gain.
Carbohydrates also trigger more hunger and make you crave even more carbohydrates, as they are easily and quickly digested by the body, leaving you hungry just a few hours later. The lack of any real nutrition also tells your body to eat more, so it can get its nutritional needs met.
Low fat diets can make you too hungry leading to over-eating
So, there you are eating a low-fat diet in order to lose weight, but you keep feeling hungry. So you eat more low fat, "healthy" foods, which increase your overall calorie intake, leading to more weight gain. The opposite of what you intended.
We are here to tell you that the secret to feeling full and eating less overall is to eat more fat. Fat is much slower to digest, making you feel satisfied longer and can help control cravings.
But Only Eat Healthy Fats
The types of fats you should focus on are the "healthy" fats that have many nutritional benefits.
First, be sure to include lots of monounsaturated fats which are considered the best choices due to the positive affect they have on your cholesterol.
These include:
olive oil
avocado
nuts.
Omega-3 fats, found in walnuts, fish, and flax, have a myriad of health benefits related to their ability to decrease inflammation
Coconut oil, a saturated fat, is high in antioxidants and is also anti-inflammatory
Adding these healthy fats to your diet will help you feel full longer and can provide multiple health benefits.
Hot Tips
Add olive oil and avocados to salads daily, try to include some fish a few times a week for a boost of omega-3s.
Cook with coconut oil when cooking foods at higher temperatures.
Lastly, don't be afraid of fat. Eliminating fat from your diet can actually completely backlash, making it so much harder to stick to any diet program. Just make sure you stick to the healthy fats.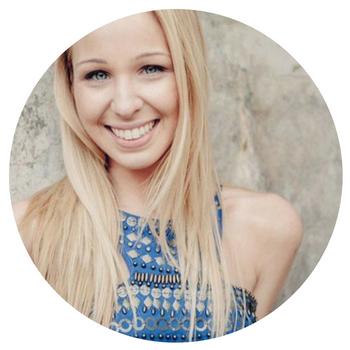 Julie Masci, BHlthSc, APD, AN
Julie Masci is an Accredited Practising Dietitian and Nutritionist. She is a Mum to two boys - a blueberry loving toddler and a bouncing newborn. Julie has appeared on Brisbane's televisions as an expert dietitian on Channel 9 News, Channel 7 News, Today Tonight and Brisbane Extra, as a diet and nutrition expert. She has extensive experience as a public speaker on a variety of nutrition topics, such as obesity, diabetes, and digestive health. In her career, she has been a monthly contributor to Prevention Magazine as their Grocery Guru and Australian Weight Watchers magazine. Julie is one of In Shape Mummy's dietitians and the founder and director of New Life Nutrition.
Do you want to Fast Track Weight Loss and Feel More Energised? 
If you're like most Busy Mums you want to eat a Healthier Diet and Exercise, but it's easier said that done when you're trying to cope with the constant demands of motherhood.

That's why our team of leading dietitians and nutritionists developed the Ultimate Weight Loss Shake, the In Shape Mummy Health Shake.
Enjoy as the Quickest and Easiest Slimming Breaky, Lunch or Snack.
Boost your energy and health while you shed body fat with a delicious blend of Organic Pea Protein, 25 Vitamins and Minerals plus Superfoods.
Look and Feel Your Best with NO Artificial Nasties, NO Caffeine, NO Wheat, NO Soy & NO Lactose. 100% Breastfeeding & Vegan Friendly.  Made in Australia.
Buy Now Pay Later with Afterpay.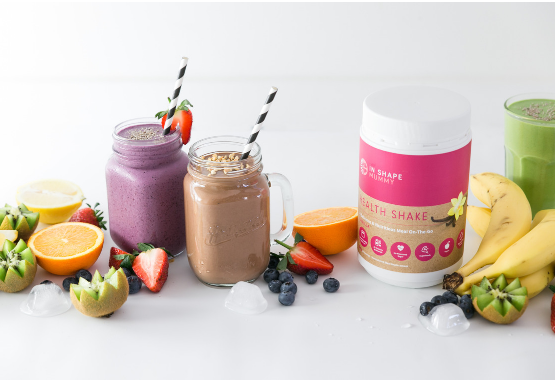 "The In Shape Mummy Health Shake is scientifically formulated to help Busy Mums get the vitamins, minerals, dietary fibre and easy to digest protein they need to Lose Weight and Sustain Energy. And for Breastfeeding Mums, Support their Milk Supply.
One of the best parts about these shakes is that they contain premium Organic Pea & Brown Rice Protein, unlike many popular shakes that contain whey or soy protein. This high quality vegan protein can avoid digestive issues such as bloating and gas."
Julie Masci, Dietitian HBlthSc, APD, AN
-In Shape Mummy Scientific Advisory Panel
Did you know there are 2 types of In Shape Mummy Health Shakes?
We want to help mums of all stages of life look and feel their best. 

That's why we have two options to help you get the best  results. One to support breastfeeding mums and the other to support mums who are not breastfeeding.